Trevor Bumbury, the Albouystown man who was found dead on the Ruimveldt main road Saturday night, died from gunshot wounds and not as a result of a vehicular accident as had been suspected.
Bumbury, 48, left his house earlier that morning to go to the Meadow Brook wharf to sell fish in his shop.
His brother, Rondell Edwards, did not believe that Bumbury died in an accident like he was told by the police. The post-mortem examination conducted on Monday at the Georgetown Public Hospital confirmed his suspicion as he was told that his brother died from two gunshot wounds to the head.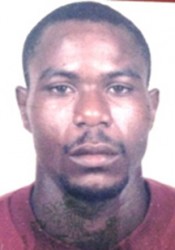 Edwards said that he relayed his suspicions to the police the very first time he saw his brother's body on the road. He recounted that there were no bruises about Bumbury's skin and that he was bleeding profusely from a hole at the back of his head.
"This is why people got to tek justice in dem own hands," Edwards opined. He stated that he still has not been given any update by the police about the matter and that it was frustrating. The visibly distraught man asserted that his brother, a father of seven, was a good person who "didn't have a problem with nobody."
Bumbury's eldest son, Trevor Edwards Bumbury, 19, was deeply disturbed by his father's death in light of the post mortem results. He stated that he did not wish to speak about the matter.
Meanwhile, the Crime Chief Leslie James informed Stabroek News that the port-mortem examination is being followed up by an investigation. Up to yesterday, he stated, no one had been arrested.
Around the Web