-after jury fails to reach verdict

Charles Cush and Jevon Wharton, the two men charged with raping and murdering nine-year-old Sade Stoby, will have to face a retrial after a jury was unable to arrive at a verdict yesterday in the Supreme Court.
Cush, 21 and Wharton, 23, were on trial before Justice Navindra Singh and a 12-member jury for the murder, which occurred in November 2007 at Barnwell, Mocha, East Bank Demerara.
After nearly four hours of deliberations, members of the jury emerged from their chambers to report their decision to a courtroom that was crammed with family members of Sade and the two accused as well as lawyers who had taken an interest in the proceedings.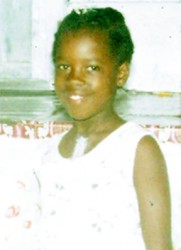 In the case of Wharton, the forewoman told the judge that the jurors were unable to arrive at a unanimous decision. However, while she reported that they had arrived at a verdict for Cush, she said that it was not unanimous, prompting the judge to question if they understood the grounds of arriving at a verdict. The forewoman said yes and later clarified that they did not arrive at a verdict in the case of Cush as well.
Justice Singh said he found it "quite amazing" that the jury could not arrive at a decision. He subsequently remanded both Cush and Wharton to prison to face a retrial.
Sade's mother, Sharon Berry, immediately broke down in tears and exited the courtroom with other relatives. Cush and Wharton were smiling as they were escorted by policemen out of the court. "Which courtroom the jury was in because apparently they weren't listening to this case properly," said one of the persons on hand.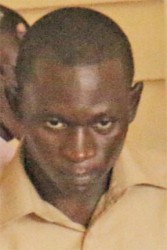 An emotional Berry told Stabroek News that it was very painful for her and her family to have to relive what happened to Sade during the trial and she did not know if she could sit through another one. "I have been reliving this for seven years… seven years. I don't know if I can do it again," she said, breaking down into tears.
"I'm shocked because she was brutally killed and left lying in that drain. It's exhausting but I will keep coming because I need to see justice," she, however, added.
On November 2, 2007, Sade left her school after it was dismissed but never arrived home. Two days later, her body was found a short distance away from her home in a drain at Sixth Field, Barnwell, Mocha. Her body was bloated. There was bleeding in her head and chest while thick mud was found in her trachea and her stomach. There was also blunt trauma to her head.
Government Pathologist Dr Nehaul Singh, who was called as a witness in the trial, had said that the bruises on the walls of her vagina were indicative of forced entry and sexual activity just before death.
Senior State Counsel Gildharie-Mursalin had said that all the state had to prove was intention to rape since it was a felony murder.
When Singh summed up the evidence in the trial, he had directed the jury in accordance to the indictment of felony murder, which is when a person dies during the commission of a crime of violence.
He went over the evidence provided by the witnesses, and the prosecution's case that the two accused took Sade at the back of Sixth Field, Barnwell, Mocha and raped, beat, strangled and drowned her. He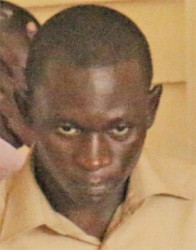 repeated the defence's case that the police beat the accused and forced them into giving caution statements that placed them at the scene of the murder.
Cush, in a caution statement, had admitted to witnessing Jevon Wharton rape the nine-year-old and Wharton in a statement had also admitted to raping her.
Defence attorneys George Thomas and Raymond Alli represented the two accused.
Around the Web