A Rupununi man was arraigned on a charge of possession of marijuana for the purpose of trafficking when he appeared before a city magistrate on Monday.
Clement James, 20, of Karasabai village, denied that he had 42 grammes of cannabis on May 11 at Tabatinga, when the   charge was read to him by Chief Magistrate Priya Sewnarine-Beharry at the Georgetown Magistrates' Courts.
It is the prosecution's case that on the day in question at 02:40hrs James was seen by police on patrol in the Rupununi district acting in a suspicious manner.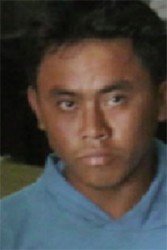 Police Prosecutor Corporal Bharat Mangru told the court that James was searched and in his left side front pocket, a multi-coloured bag was found that contained seeds, leaves and stems, suspected to be cannabis.
At the Lethem Police Station, Mangru said, the seeds, leaves and stems were tested and found to be cannabis and were then weighed.
An unrepresented James was subsequently remanded to prison.
The case was adjourned until June 12, and transferred to the Lethem Magistrate's Court.
Around the Web