-says 'kindness' landed her behind bars
Desiree Jeffers, the woman accused of murdering her former partner and hiding his body in a septic tank, yesterday denied committing the crime while claiming that it was her "kindness" that caused her imprisonment so far.
Jeffers is on trial before Justice Dawn Gregory and a 12-member jury for the murder of Igris Bob-Blackman in 2011.
Jeffers was forced to lead her defence after the judge overruled a no-case submission by her attorney Peter Hugh on Tuesday.
"I'm not responsible for Mr. Blackman demise. The kindness of my heart put me in this position for three years, five months," she told the court after opting to give an unsworn statement.
She said she met Bob-Blackman in 2006, when he approached her for lodging at her home. She stated that an intimate relationship developed between them after she asked him to overlook her affairs in Guyana while she was residing in the US. However, she stated that the relationship was cut short after Bob-Blackman admitted to her that he was a homosexual and was HIV positive.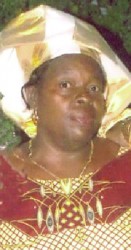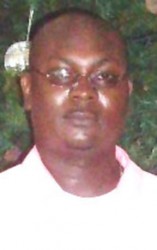 Jeffers said that sometime after she was visiting the Brickdam Police Station when Bob-Blackman, seeing her in the company of another man, slapped her, punched her and kicked her in front of the Criminal Investigation Department (CID). He was immediately placed under close-arrest and she was taken to a hospital for medical attention.
She added that her lawyer filed charges against him and the matter was before the court. She said Bob-Blackman had started to call her residence in the US and beg for forgiveness. She said she had returned to Guyana to give evidence in the court when he asked her to accompany him to a religious function at a church and she went.
She said another time Bob-Blackman had collected her from the airport and she had noticed a wheel barrow, shears, barb wires, a cutlass and a sledge hammer in the vehicle. It was the same instruments, she said, that were discovered in the car when the police searched it after he went missing.
She stated that on January 19, she received a call from one of his relatives who informed her that he was missing. "I asked her if it's a joke she playing and she said no. I told her that I'm going to go over the river," she told the court, adding that she drove to the La Grange Police Station first to make a report. It was there, she said, she met one of his brothers and a woman who she had never seen before. She said the woman started to "abuse" her before they left the station to go to the house where Bob-Blackman's body was found.
"When we arrived at the house the door was open and there was a padlock hanging on the grill door. The police went into the house and searched the bedrooms but Mr. Blackman's bedroom was locked. They searched the garage and the both yards next to the house," she said.
She said she parked her car at her neighbour that night and caught a taxi and went to her North Road residence.
The next day, she said, she had received a call from his brother and the police asked her to return to the house in Parfait Harmonie, West Bank Demerara. When she returned another search was conducted with her permission and his body was discovered in the septic tank.
"I said, 'Oh my God! I'm not responsible for that!'" she said, adding that a policewoman carried her into the house. She stated that a policeman by the name of Terrance Paul accused her of "knowing something about his murder" and she denied it. "I tried to tell him where I was but he wouldn't listen and he arrested me till now," she said.
She said the next day she was taken to the La Grange Police Station and she had a confrontation with Gale Franker, who she had never seen before.
Earlier in the trial, Franker had testified that Jeffers had threatened to kill her and Bob-Blackman, a few days before his body was discovered wrapped in a carpet and bound with a rope in the septic tank of his residence.
Franker said after becoming involved in an intimate relationship with Bob-Blackman, she was constantly threatened by Jeffers.
But Jeffers, yesterday, stated that she had never seen Franker before Bob-Blackman was murdered. "I have never threatened anyone," she said.
The trial continues today when Hugh will call his first witness.
Around the Web