After being viciously attacked by four men in an attack during which his nose was sliced off, a Pigeon Island, East Coast Demerara man is now in a stable condition at the Georgetown Public Hospital (GPH).
Karan Persaud, a 40-year security guard of Pigeon Island Squatting Area, underwent surgery yesterday for the injuries he sustained about his body in the attack by the men, who were believed to be drunk at the time.
In addition to the severing of his nose, Persaud almost lost a finger and he was also slashed along his neck.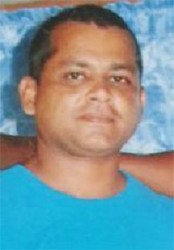 His wife, Lilowtie Samaroo, told Stabroek News yesterday that four of the assailants were known in the area. However, she was not knowledgeable of any arrests in the matter up to the time she spoke with this newspaper.
It was stated that Persaud was drinking at a house in Pigeon Island when he was approached by the four men, who asked him to show them the way to the toilet.
Persaud reportedly pointed to the direction of the toilet and the men became angry and first attacked the man with a broken bottle before cutting off his nose and repeatedly stabbing him about his body despite calls from other persons present to end the attack.
Around the Web