Steve Bacchus and Randolph Marks, the two murder accused who escaped with two others from the city magistrates' courts complex on Monday, were yesterday sentenced to two years in jail after stating that their "frustration" with the court system pushed them to take a chance for their freedom.
Both Bacchus and Marks, who were eventually recaptured after the midday escape from the holding cell at the Georgetown Magistrates' Courts, pleaded guilty to a charge of escaping from lawful custody but denied planning the breakout. "I never plan nothing… but at that moment I just went through," Bacchus, who is charged with murdering a policeman, said before sentencing. "Please be lenient with me, I didn't plan it," added Marks.
Bacchus was recaptured in nearby Hadfield Street shortly after fleeing the Avenue of the Republic courts complex, while Marks was recaptured by the police in a house at Freeman Street, East La Penitence, the next day.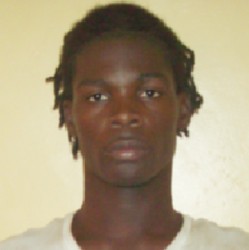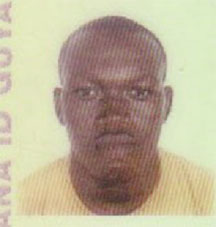 Another escapee, murder accused Vickram Persaud, called 'Lil John', 28, of Doctor Dam, La Grange, West Bank Demerara, was shot dead during what police said was "an armed confrontation" with them on Monday night at Fort Wellington, Berbice. The police say they are continuing their efforts to recapture the remaining escapee, Keron Cummings, of Sophia. Cummings is an armed robbery accused.
The four men escaped through a mesh-covered window on the western side in the remanded prisoners section of the complex. They placed clothing on the rigid opening and subsequently scaled a six-foot tall barbwire fence and then ran through an adjoining alley.
An emotional Bacchus told Chief Magistrate Priya Sewnarine-Beharry that he decided to escape after he heard that the magistrate presiding over the preliminary inquiry into the charge against him was not well on Monday. He also said that the attorney he hired to represent him never fulfilled the contractual agreement in spite of being paid $800,000.
"I was confused and frustrated," Bacchus said, before explaining that when he was returned to the holding cell he noticed the window opened with two shirts dangling from it.
"I went to pray and read my Bible," he added, saying it was not until a half of an hour later when he saw Persaud escape, followed by Marks. He said it was five minutes after that he decided to set himself free. "Not like I plan or (work) with anyone," he said, asking the court to understand that his actions were a result of his frustration. "I accept that I was wrong." Bacchus also told the court that he was innocent of the crimes he is charged with and asked the court to be lenient with him while noting that he has a one-year-old son.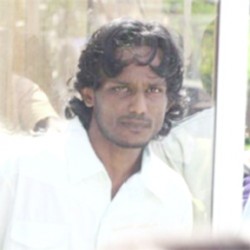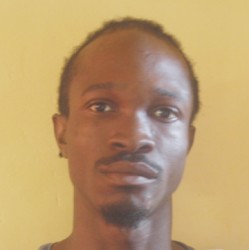 Marks also claimed that frustration drove his actions when the Chief Magistrate requested that he answer the charge. Marks told the court that he made a run for it five minutes after he returned to the cell and saw Persaud and another prisoner escape.
Subsequently, the Chief Magistrate stated that she had considered all the factors and she imposed the two-year sentence on both defendants.
Bacchus was overwhelmed by the decision, while Marks accepted his fate without any show of emotion.
Bacchus is charged with the January 24, 2014 murder of Police Constable Quincy Wright, who was shot dead at the home of his girlfriend. Bacchus is also charged with the attempted murder of Mortimer Maynard, a security guard attached to the Strategic Action Security Limited and the theft of a firearm along with live rounds of ammunition from another security guard attached to the same company.
Marks is one of the two men charged last month with the murder of Patsan Trading salesman Bharrat Ramcharan, who was shot dead during an armed robbery.
Around the Web