Appeals to government for repairs to the eroded Mahdia access road are being ignored, according to Region Eight Councillor Mohamed Naieem Gafoor, who says three ministries have been alerted about the situation but have not acted.
"Why are the authorities ignoring this?" Gafoor asked as he called on the government and specifically the Minister of Natural Resources and the Environment to address the issue.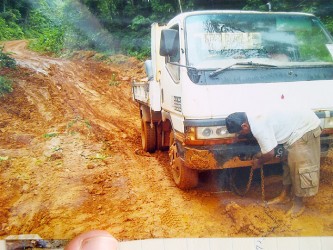 The section of the road that is badly damaged is located some nine miles from Mahdia and is the only access road to the mining community. Some areas along the road are estimated to have been eroded by some three feet.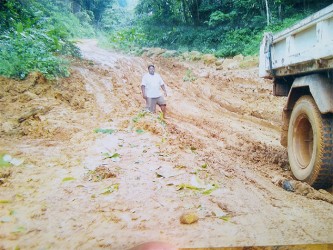 The situation, Gafoor told Stabroek News, has been brought up at regional council meetings for it to be addressed but to no avail. He said that he tried to garner the support of the Ministry of Local Government and the Ministry of Public Works, through the appropriate channels, but also to no avail. This, he said, prompted him to raise the issue with the Minister of Natural Resources and the Environment, since the region is responsible for a significant percentage of the country's overall gold production. However, he received no assistance in this regard.
Highlighting the effects of the deteriorated roadway, Gafoor, a councillor for the Alliance for Change, said road users often have to exit their vehicles and pull it across the road, which is a painstaking task and many are forced to resort to walking.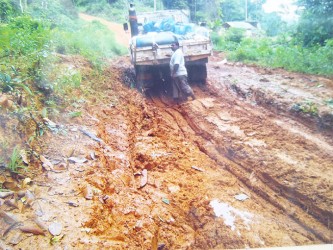 Around the Web