The Ministry of Education yesterday announced that three outstanding students: Cecil Cox who topped the Caribbean in the Sciences in 2013, Benedict Sukra, and Lawrence Faria  have been accepted into the Programme for Innovation in Science and Engineering (SPISE) which is held on the campus of the University of the West Indies, Cave Hill, Barba-dos.
SPISE is a four-week residential summer programme for Caribbean high-school students who have excelled in science and engineering and are interested in studying and exploring careers in these fields.
A press release from the Ministry said that during the four weeks students will be completely immersed in university-level calculus, physics, biochemistry, entrepreneurship, Mandarin, one-Caribbean studies, and hands-on projects in robotics and electronics and computer programming.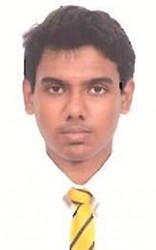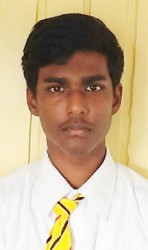 The trio will be coached by role models from the Diaspora and the Region on career paths and choices, and assisted with their university application packages and internship applications to research centres in the Region and abroad. The goal is to help address the low numbers of Caribbean students pursuing advanced degrees in science and engineering.
Minister of Education, Priya Manickchand said that she is proud of the students who were selected, "I am extremely proud of the students who were selected to an academically elite programme and who will be ambassadors of Guyana for their stay there…I am pleased that our system has improved so tremendously, evidenced by the fact that our Guyanese boys and girls are repeatedly competing internationally and shining".
The release said that the SPISE programme is one of the Caribbean Science Foundation's (CSF's) initiatives with the long-term goal of helping to diversify the economies of the Region.  Key partners of the CSF are the University of the West Indies, Cave Hill Campus, and the Caribbean Exami-nations Council (CXC). SPISE is modelled after the Minority Introduction to Engineering and Science MITES programme.
According to the release, the SPISE environment discourages rote learning, and teaches the students how to focus on understanding and applying the fundamentals to achieve mastery of the material, and thus to be able to solve complex problems.
Last year two Guyanese students participated – Janelle Cadogan and Vanessa Narine of Queen's College.
Applicants must be at least 16 years of age but less than 18 years of age on July 1, and have completed CXC exams or equivalent in math and science subjects. The release said that the programme concludes with student project competitions where each student team gives an oral presentation of their hands-on project before demonstrating the workings of their project.
Cox, Sukra and Faria are expected to commence their training on July 19, 2014.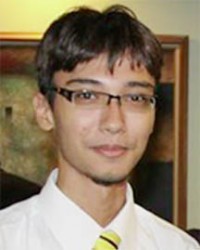 Around the Web