A bus conductor was yesterday remanded to prison after allegedly being busted with 2.5 grammes of cocaine.
Uchald Frank, 26, of 40 Victoria, East Coast Demerara denied that he, on May 26, at Hadfield Street, had in his possession 2.5 grammes of cocaine for the purpose of trafficking. The charge was read to him by Magistrate Fabayo Azore in the Georgetown Magistrates' Courts.
In a bail application, attorney Paul Fung-a-Fat explained that his client was being pinned with a crime he had not committed. According to the lawyer, the substance had indeed been found, but not in Frank's yard but a neighbour's. Frank was nonetheless charged, Fung-a-Fat said.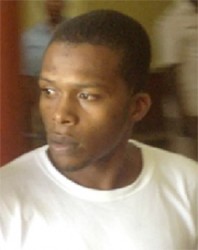 Fung-a-Fat also noted that the charge required special reasons for the consideration of bail and, since he had none for his client, the man would have to remain on remand.
Prosecutor Deneashwar Maindranauth agreed with the lawyer and objected to bail, stating that no special reasons had been raised by the defence.
Maindranauth also disclosed that the drug is still being analysed, prompting Fung-a-Fat to say that if the drug is yet to be confirmed as cocaine, it could be anything, including powder.
Frank was nevertheless remanded to prison until June 12.
Around the Web