Deputy Mayor Patricia Chase-Green yesterday called the actions of Acting Minister of Local Govern-ment, Norman Whittaker "absurd" and "a total disrespect of the council" after he requested officers of the council to meet with him today to discuss the way forward given the recent events at City Hall.
"The Minister has oftentimes said that the court has given a ruling and we must respect the ruling of the court which we are doing, but most unfortunately the same ruling said that the Minister had no authority…Now to invite officers to a meeting tomorrow (today) saying to them that he wants to discuss the way forward…," she said.
"Now this matter has nothing to do with officers of the council. As far as I am aware the officers for the past week were performing their duties as per normal. What is happening is that (government-appointed Town Clerk) Ms. Carol Sooba continues to disrespect a duly elected council as was evident at Tuesday's meeting."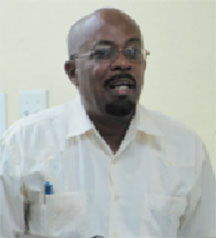 She added that the Minister "seems to want to have a hold and grip over council. He disregarded the structure of the council by inviting officers. It is rude and we will not tolerate such behaviour by any Minister," she added.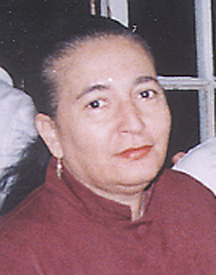 In a letter which was seen by this newspaper, Whittaker said that "the Honorable Minister of Local Government has determined that a decisive effort ought to be made to effect a return to normalcy at City Hall so that the statutory functions of the Council could resume with some fervency and some sense of urgency".
Asked whether any officers would be attending the meeting, Chase-Green made it pellucid that permission was not granted for them to attend.
"Council has not granted permission for any em-ployee to attend any meeting called by the Minister tomorrow (today)," Chase-Green said.
On April 10, Acting Chief Justice Ian Chang in delivering a ruling had quashed the decision to appoint Sooba as Town Clerk saying that the Minister of Local Government does not have the power to appoint anyone in that position.
Justice Chang had said that this power was vested in the Local Government Commission but that since the law came into being the body had never been set up.
Further, Justice Chang had said that his decision did not prevent Sooba from continuing to perform the functions of Town Clerk as the "de facto" Town Clerk since a direct challenge was needed to bring her de facto tenure to an end.
Chase-Green also said that "the council is upset that the Minister of Local Government could have stooped so low as to bypass the formal structure of the city council to invite workers whose remunerations are paid by the council to a meeting to discuss the way forward".
The Deputy Mayor argued that Whittaker should "have called the councillors to the meeting and not the officers. He doesn't even know his au-thority," Chase-Green said.
Around the Web