Kevin Verwayne, who was on trial for drowning his spouse in a trench at Houston, East Bank Demerara in 2011, attempted to jump off the second storey of the High Court building yesterday after he was found guilty of murder.
Verwayne, who was on trial before Justice Navindra Singh and a 12-member jury, was yesterday sentenced to 78 years in prison for the murder of Farida Ramdeen, after the jury returned the unanimous verdict following three hours of deliberations.
Defence counsel Melvin Duke pleaded with the judge to be lenient in delivering his sentence but Singh, who started the sentence at 60 years, added five years for the cruelty of the crime, 10 years because it was premeditated and six years for domestic violence. Three years were subtracted for time already served.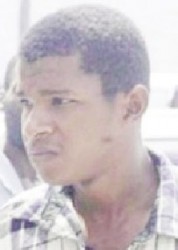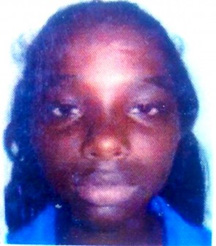 Verwayne's chest heaved as Singh handed down the sentence and he finally broke down in tears when he was escorted out of the court by two officers.
Outside of the courtroom, Verwayne lunged over the corridor railing but was grabbed by police officers.
Senior State Counsel Judith Gildharie-Mursalin, in her final address, begged the court to consider that "Suzie" (Farida) was just 20 years old and that her killing was an unjustified act. "For him to take a taxi and bring her to that spot and kill her is unjustifiable," she told the court, saying that such violence against women was becoming prevalent in society. "The action of this accused is unjustified," she said.
Verwayne murdered Ramdeen at Houston sometime between March 3 and March 6, 2011. Ramdeen and Verwayne had left their West Coast Demerara home on March 4 to visit an aunt who resides in Albouystown but Verwayne decided to change his plans and caught a car bound for Houston instead. At Houston, he ordered Ramdeen to accompany him to a dam. Her body was discovered in a nearby trench afterward.
Verwayne had returned home and told relatives what he had done.
He was committed to stand trial in the High Court by Chief Magistrate Priya Sewnarine-Beharry in September, 2011.
Around the Web