A tug operator was swept away and killed yesterday after the tug he was on capsized in the Demerara River.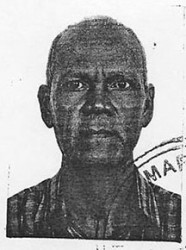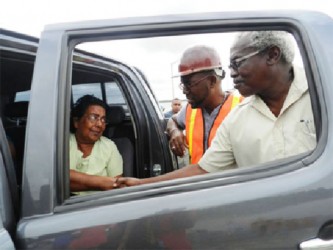 Seepersaud Roopchand, 57, of Lot 156 Parfaite Harmonie, West Bank Demerara, was pronounced dead at the Diamond Diagnostic Centre after his colleagues tried to resuscitate him. The accident occurred around 11.40am, a short distance away from the Demerara Harbour Bridge (DHB) where operators were carrying out maintenance works.
DHB General Manager Rawlston Adams said Roopchand was on duty from 6 am to assist in a bridge inspection.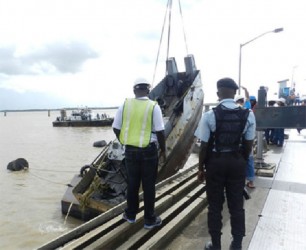 However he was advised around 8 am that the inspection was no longer needed and that he should moor the vessel at the normal docking point.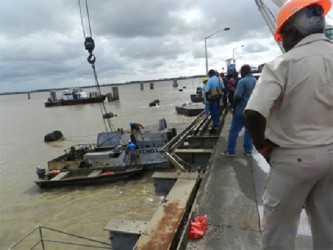 Adams said that around 11.40 am a DHB engineer observed that the tug Rickford L had capsized and that Roopchand was being swept downstream.
A DHB maintenance boat, equipped with safety equipment, was immediately mobilized for his rescue and he was taken out of the water some 200 to 300 metres away from the bridge.
Adams further stated that Roopchand was not wearing a life jacket when he was rescued even though there was a life ring in the tug.
Adams added that he was saddened by the accident and an investigation was launched into the matter.
Public Works Minister Robeson Benn expressed condolences to Roopchand's wife and child while stating that his family would be compensated once investigations are completed.
He said that investigators were already taking statements from other employees who may have witnessed the incident.
The Maritime Adminis-tration Department (MARAD) and the police have also launched their own investigations.
Roopchand was a licensed boat operator with DHB since July 25, 2013 and was an experienced captain.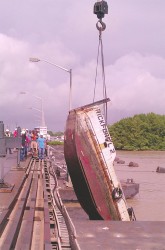 Around the Web