Police in St Kitts nabbed a Guyanese man after he went to see his hospitalised father who he had allegedly shot in the chest and mouth and who is now battling for his life in a Barbados hospital.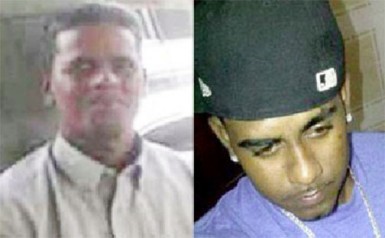 According to the SKNVibes Krishna Chatram was arrested on Sunday for the shooting of his father Shawn 'Fisherman' Chatram who identified his son as his attacker by writing as the injury he sustained to his mouth has left him temporarily without his speech.
The report quoted a police release as saying that initial investigations by the Violent Crime Unit on Nevis revealed that Chatram of Stoney Grove was attacked by an assailant, whom he identified as his son.
The incident, according to police, "occurred on Wednesday at or about 10:30 p.m. at Pinney's Beach".
He was shot in the mouth and chest and was receiving treatment at the Alexandra Hospital, where he was in critical but stable condition.
On Sunday he was flown by air ambulance to Barbados, where he is scheduled to undergo major operations and remedial treatment at that island's premier medical institution, the Queen Elizabeth Hospital.
Gavron Woolward, a Ministering Brother at the Grace and Truth Assembly in Prospect Estate, where Chatram also performs religious duties, told SKNVibes that the wounded man winged out of Nevis on Sunday.
"The prayers and support Brother Shawn received from members of the church have gone a long way in assisting him on the path to recovery. We are confident that the surgery will be successful because God does not forsake his children," Woolward said.
He declared that some US$10,000 was paid for the air ambulance and that the surgery and remedial treatment would cost an estimated US$30,000; money that Chatram, his family members and friends do not possess.
They are therefore seeking the public's assistance in meeting his medical bills and have opened an account at Scotia Bank with the hope that "God will guide generous hands to fulfill this moment of need."
Woolward said that the account number is 51541914.
Chatram, a widower for some five years, together with his only child, Krishna, would regularly traverse the Caribbean Sea fishing (especially at nights).
However, reports are that they were having domestic problems and that sometime during the week prior to him being shot, Chatram had thrown the 23-year-old out of their home after repeatedly cautioning him about the life he wants to live and the friends he keeps.
Additional information states that after being shot, Chatram drove himself to the hospital and that his son was arrested there when he assumedly went to check on his father's condition.
It is not yet known if charges were laid against Krishna Chatram for the alleged shooting of his father.
Around the Web