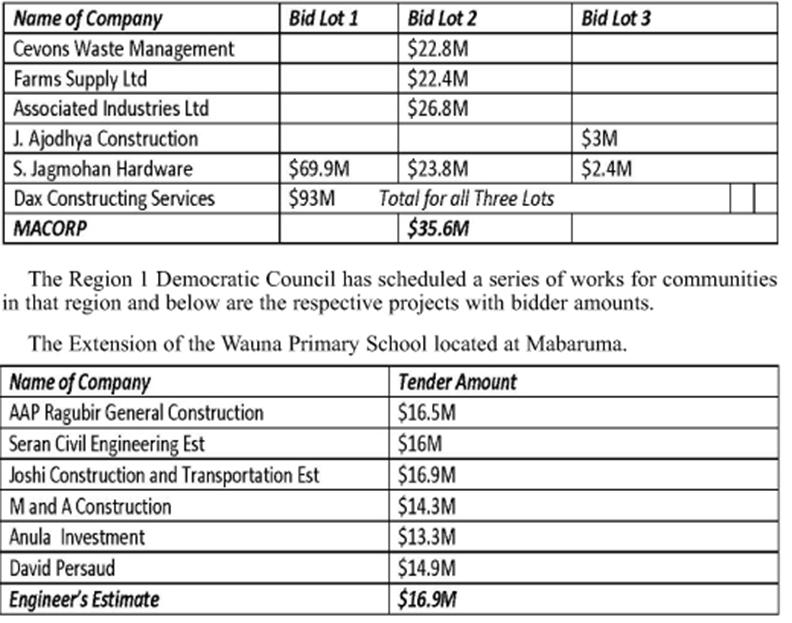 To assist in the cleaning up of communities countrywide, the Ministry of Local Government and Regional Development yesterday received tenders for two projects.
The bids were divided into three lots which covers the procurement of solid waste equipment: a garbage disposal compactor truck, mini excavators and garbage collection bins for the ministry.
The bids were opened at the National Procurement and Tender Administration Board (NPTAB), Main and Urquhart streets.
Around the Web