The prosecution is ready to try police constables Devin Singh and Rosel Tilbury-Douglas for the assault of detainee Colwyn Harding, and a special prosecutor will be brought in to prosecute the case.
This was made known yesterday at the Providence Magistrate's Court, where the trial is to be held.
The case was the first matter heard by Magistrate Leron Daly and Harding was absent from the proceedings. The court heard that he had been with a doctor at the time.
Daniels said the prosecution has acquired enough statements in the matters and are ready to proceed with the trial. Daniels, however, will not be involved in the prosecution due to the fact that she was among those who submitted statements during the investigation.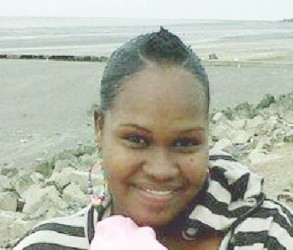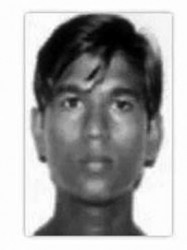 Singh and Tilbury-Douglas are jointly charged with assaulting Harding, with intent to cause actual bodily harm between November 1 and November 13, 2013, at the Timehri Police Station. Singh was also separately charged with the unlawful assault of Harding. They denied the charges and Singh was released on $200,000 bail while his female counterpart received $100,000 bail.
Harding had alleged that police used a condom covered baton to rape him during his arrest at a house in Timehri and that he was later subjected to beatings while in custody at the Timehri Police Station. The charges were instituted after nearly six months of investigations.
Attorney Leslie Sobers, who represents Tilbury-Douglas, yesterday requested copies of the statements for his perusal and to adequately lead his client's defence.
Singh's lawyer, Glen Hanoman, was absent but Sobers held in his place and he said that Singh had lodged a complaint that a knife was pulled on him by a journalist after his arraignment on Tuesday. Sobers explained that Singh had jumped a bannister at the Georgetown Magistrates' Courts complex after a knife had been pulled on him by a media operative. The incident, Singh claimed, had prompted him to make a mad dash along Brickdam in a bid to escape.
A formal report has been lodged with the Brickdam police station.
After nearly two hours after their matters were called on Tuesday, Singh and Tilbury-Douglas exited the courtroom while a slew of journalists waited outside for them. Tilbury-Douglas left the courtroom hidden beneath a shirt and a few minutes later Singh exited.
The man jumped over the bannister of a stairway and made his way quickly to the rear gateway used by magistrates and court workers. He was soon hotly pursued by media operatives.
The next hearing is scheduled for June 24.
Around the Web