Digicel Guyana CEO Gregory Dean is optimistic that the Telecommuni-cations Bill will be passed by July thereby ending the more than 20-year-old monopoly held by GT&T and allowing it to provide additional telecommunications services, as well as improve the services it currently offers.
Pursuant to this expectation, the company has launched a widespread advertising campaign through which it is seeking to remind the public, and perhaps the policymakers in whose hands the decision of passing the legislation lies, of the National Assembly's commitment to have the legislation approved before the commencement of the parliamentary recess on August 10th.
During an interview with reporters yesterday, Dean said liberalisation of the telecommunications sector will set the stage for the company to become fully competitive with the Guyana Telephone & Telegraph Company (GT&T). While the prospects are appealing, Dean said the company is mindful that it will be going up against a company which, for more than twenty years, has had the freedom to do the things it (Digicel) is now seeking permission to do. He also noted that liberalisation may attract other companies into the Guyana market, but asserted Digicel's confidence in being able to compete with any new competitor.
This competition will benefit customers as prices will likely fall while the quality of services offered will improve.
With regard to whether or not the bill will be passed by July, he said "at the moment we don't not know of any reason why that would change."
The Telecommunication Bill, which provides, among other things for the establishment of a telecommunications agency and the liberalisation of the sector was tabled on August 2012. After it was deferred several times a decision was taken in November of last year to commit the bill to a select commit where it has been engaging the attention of Members of Parliament and other stakeholders.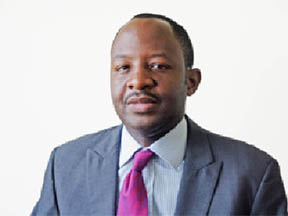 Several of the members of the Parliamentary Select Committee addressing the bill yesterday expressed optimism that the bill would be passed by July, although they could not state this definitively. The committee's chairman, Carl Greenidge, told Stabroek News that the committee has accomplished a lot during its twenty meetings. He said that at the rate things are progressing he expects the committee will conclude its work and have the bill back in the house before the recess.
Stabroek News attempted to contact PPP/C committee representative Manzoor Nadir to no avail, and Works Minister Robeson Benn, who also sits on the committee, would only say that the committee is working "assiduously to complete its work." APNU MP Joseph Harmon also sits on the committee and he noted that it has reviewed a large amount of contributions made by non-government stakeholders. These are all being considered for a final decision on the bill.
Both Harmon and Greenidge noted that there were differences on some aspects of the bill, but neither of the men believes the issues will hinder progress.
Improving mobile data services
Dean says that Digicel will commence providing international calls instantaneously following liberalisation. He says that though Digicel was primarily concerned, initially, with liberalising the telecommunications sector to facilitate its entrance into the international calls market, "the conversation has now gone much further." Digicel is seriously looking to improve its data service, specifically smart-phone services, and liberalisation of the sector is imperative for this to happen. Dean noted that seven years after penetrating the Guyana market (2007), Digicel continues to use the Enhanced Data rates for GSM Evolution (EGDE) network while the vast majority of other Caribbean countries have long moved on to 4G and LTE.
4G (Fourth Generation) is the fourth generation of mobile telecommunications. According to Dean, 4G offers internet speeds up to fourteen times faster than EDGE, meaning that smartphone users will see the speed and quality of their mobile internet services increase monumentally. LTE (Long Term Evolution) also provides services vastly superior to those offered by EDGE.
"I think everyone recognises there is a need to go beyond an EDGE network. We've had the EDGE network now since we launched in 2007. We made improvements since we've been here but I think we've gotten to the point now where I think in terms of demand we need to go beyond EDGE," Dean said.
He said that Guyana is one of the last of Digicel's markets to go 4G. "Given the demand in Guyana (Guyana is one of Digicel's largest markets) I think we should have been one of the first Digicel markets really to go 4G and I think for us it's a disappointment that we're still providing an EDGE service in 2014," the CEO lamented.
The deficiency means that Guyanese cannot optimise their smartphones.
Aside from data services and international calling, Digicel also wants to offer general broadband and landline services. A 2012 report by the Inter-American Development Bank, 'Socioeconomic Impact of Broadband in Latin American and Caribbean Countries,' stated that the percentage of Guyana's population that has consistent access to Broadband (around 5 percent) is among the lowest of all Latin American and Caribbean countries, while the prices charged to access same is among the highest.
Low broadband accessibility levels can pose problems for individual development, as well as a country's overall development. The same report found that increases in broadband penetration were directly linked to increases in Gross Domestic Product (GDP).
The report stated that "a 10 percent increase in broadband penetration in 2005 was associated with a 1.34 percent increase in GDP; in 2007, with a 2.29 percent increase; and in 2009, with a 3.19 percent increase."
These ambitions though, will not be realised unless liberalisation occurs and Dean said this is what Digicel's top brass were looking for during a recent meeting in Guyana. "The main thing the board is seeking is certainty of when liberalisation will happen…We would like to make further investments… we are asking for the ability to offer these other new services in our new licence."
Challenges
Since Digicel penetrated Guyana in 2007 the company has invested over US$70 million and now provides coverage to around 96% of the country's population, including those in interior locations. Dean noted that while Digicel was happy to honour its obligations and provide cell phone coverage in interior locations, it was initially GT&T's responsibility to meet the needs of these areas.
"Historically, GT&T's agreement was on the basis that you would have a monopoly and one of the things that you would do is invest in some of these remote areas. Now, from my point of view that has been one of the failures … in that I don't think the services were provided in those remote areas."
Around the Web