Tamesha Latoya Adams, the 14-year-old schoolgirl believed to have been murdered by her adult partner before he killed himself, was stabbed 10 times, a post-mortem examination has found.
Post-mortem examinations were performed yesterday on the bodies of Adams and Kellon Sam, 23, and revealed that they died from shock and haemorrhage due to multiple stab wounds and asphyxiation as a result of self-suspension, respectively.
The results were revealed yesterday after the autopsies were performed by Pathologist Dr Vivekanand Bridgemohan.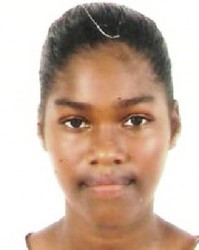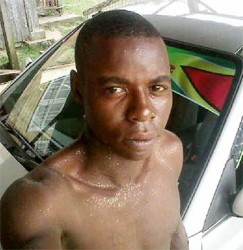 Stabroek News understands that Adams, a student of Berbice Educational Institute sustained a total of ten stab wounds: five on the left side of her neck, three on her throat, one at the back of her neck and one on her abdomen.
Adams was found lying under a mango tree with a knife stuck into her neck approximately 20 feet away from the back of her home at Sisters Village, East Bank Berbice.
Sam a former cement factory worker, was found hanging on a mango tree at the back of his home not far away. Sam's body was discovered first, after a neighbour woke up and alerted his relatives.
Adams's was stumbled upon by her female guardian, who was going to see what the commotion at Sam's residence was all about.
The duo apparently died during the late hours of Wednesday night or early Thursday morning. Residents of the closely-knit community speculated that after killing Adams, Sam went home and ended his life.
Around the Web