A 21-year-old man, who was shot, allegedly by his accomplice while committing a robbery at Number 11 Village, Corentyne Berbice on Sunday, succumbed later that night while being treated at the New Amsterdam Hospital.
Dead is Hemraj Rampersaud called 'Pandit' of Adelphi, East Canje, Berbice, who said to be a carpenter and porkknocker and one person is in custody assisting with investigations.
According to reports, armed men had attacked the home of metal fabricator Rohan Doodnauth, 55, and his wife Renawattie.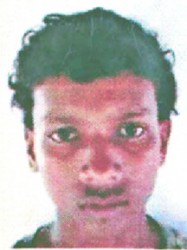 The Doodnauths related that it was around 19:10 hrs as they were about to close up their home that three masked armed men attacked them.
"I heard running, when I turned around I saw two guys [inside the house] one of them scrambled my hair and put a cloth over my mouth," Renawattie recalled. The woman explained that the men, who had come through the rear entrance, demanded cash and jewellery and threatened to kill her.
She said she pleaded for life and told the bandits that she would give them what she had. "I went to the bedroom and gave them the cash and jewellery but one of the bandits demanded more and I told him I don't have," she said.
She explained that Rampersaud went to her and collected the money and it was then that the other bandit who was holding her hostage instructed the third man to shoot her, as she was not giving them what they demanded.
The bandit, who was said to be carrying a shotgun, fired and hit Rampersaud, who fell to the ground at her feet.
Renawattie said the bandit who gave the order told Rampersaud to get up but he said he could not. She said the man then pulled her down to the floor and reached out to rescue his partner. "He dragged him out of the house," she noted.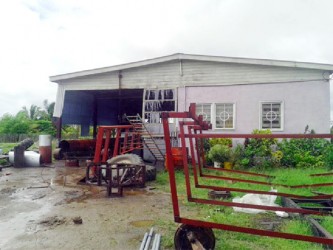 Renawattie said she immediately went and checked on her husband who was in front. She said she was going outside, but saw an armed bandit still in the vicinity so she locked the door and stayed inside with her husband.
She surmised that the police, who had been called, responded quickly and this caused the two bandits to leave Rampersaud behind in some bushes.
The woman said the ordeal lasted less than five minutes, adding that they had been robbed of millions in cash and jewellery in 2004 and she never bothered to replace her jewellery.
Meanwhile, at Rampersaud's home his sister Sahodra Rampersaud said her brother's death was a complete shock to the family.
The man's sister who is a security guard said she was "… on my way home when I got a call from my cousin who works at the hospital as a security guard too. She told me over the phone to come to the hospital quick it is important."
Once at the hospital, she said, she called her mother and they were taken to see her brother in the Emergency Room. "He was on his side and crying out for pain and all he saying is that he gone die," she added.
Rampersaud's mother, Halimoon Azeez, 53, said her son' last words were, "Mommy me gone dead now." He succumbed shortly after they left the ER at around 22:35 hrs.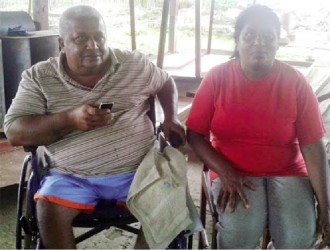 Sahodra said Rampersaud had been living with her for the past eight years, since his father died. He worked as a carpenter and porkknocker in the interior, but had been diagnosed with malaria four months ago and had not gone back.
His relatives said they had no knowledge of him breaching the law. According to a police source, Rampersaud had been picked up during raids, but was never charged with anything.
Police sources speculated too that the order to shoot Renawattie Doodnauth might have been a bluff, but the third bandit had not grasped that.
Rampersaud leaves to mourn his mother, four sisters, family and friends. A post-mortem examination is expected to be performed during the week.
Police are also searching for suspects as investigations continue.
Around the Web