A young mother of three was found dead with her head submerged in a bucket of water early yesterday morning and her partner is now in custody in connection with the suspected murder.
Shelly Persaud, 25, of 34 Friendship Public Road, East Bank Demerara was reportedly discovered by her partner on the back step of their home around 2:30am.
When Stabroek News visited the home yesterday, several family members had gathered. Orin Morris, the dead woman's father, explained that his daughter's common-law partner had visited his home, also in Friendship, with the news of the discovery.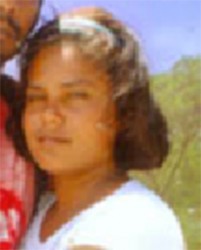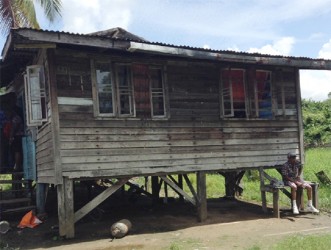 Along with his son, Morris made his way to his daughter's home, where he was met with an image he would never forget.
"We went there and her head was in this big 5-gallon bucket," Morris said. He went on to say that she had been fully clothed at the time of her demise.
Though distressed, Morris refused to move or touch the body until the police arrived; some three hours later, they finally did.
Throughout the wait, Morris said, Persaud's partner had been bemoaning the woman's death. "He kept crying and saying, 'How Shelly do me so? How she gon' do me so?"" the man recounted.
Morris added that his daughter's neck looked broken when she was finally moved by the police.
Shelly had shared the Friendship home with her partner and their three children aged 8, 4, and 2. The two had been in a relationship for about nine years, family members said. The dead woman had been a housewife for the duration of the relationship.
Family members are certain that she had been murdered and did not commit suicide. "I can put my head on a block," a distressed Morris said. "Shelly loves me and I love her and she would never kill herself."
Morris believes that due to the position of the woman's body, foul play was certainly involved. "If he didn't kill her, someone else did," he added.
Relatives further maintained that Persaud had never shown any suicidal inclinations and opined that though the couple had their share of arguments, they would never expect the man to murder Shelly.
According to reports, the man had been out drinking before returning home. Shelly had chosen to sleep separately on his arrival and the man had gone to sleep, only to reawaken later to discover the body.
The five-gallon bucket was taken by the police as evidence. A post-mortem examination is expected to be conducted soon.
Around the Web