An Anna Regina labourer, who allegedly stabbed a man and killed him on June 1, was remanded to prison until June 18, when he appeared before Magis-trate Sunil Scarce at the Suddie Magistrate's Court on Thursday last.
Rabindra Ramnauth, 38, of Anna Regina New Housing Scheme, Esse-quibo Coast allegedly killed Edward Williams, 56, of Lima Sands also on the Essequibo Coast.
According to reports, the two men were on a drinking spree at the home of Ramnauth's aunt when a heated argument ensued over a cricket match. It is alleged that Ramnauth stabbed Williams in his abdomen with a knife. Williams was rushed to the hospital where he succumbed while receiving treatment. Ramnauth who was represented by Sonia Parag was not required to plead to the indictable charge read to him.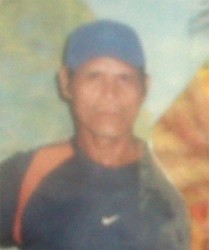 Parag asked the court to grant her client reasonable bail, since according to her he is not a flight risk and has cooperated fully with police.
However, Police Prosecutor Haimwant Ramsewak objected to bail citing the nature of the allegation, the possibility of Ramnauth being a flight risk and the possibility of him tampering with police witnesses.
Parag strongly objected to these statements arguing that the police have no solid foundation on the claims.
After the matter was considered by Magistrate Scarce, bail was refused even though he said the offence was bailable.
Ramnauth was remanded to prison until June 18.
Around the Web