Guyana has lost about US$100M in foreign exchange and approximately $1.5B in royalties and taxes due to the decline in gold declarations, according to Chairman of the Guyana Gold Board Gobind Ganga.
According to a Government Information Agency (GINA) report, Ganga, speaking during a panel discussion, noted that for the period January to May month end 2014, 20 percent less gold was declared for the same period last year. He added that Guyana Gold Board was expecting between, 40,000 to 50,000 ounces of gold thus far for the year, but this has not materialised.
This present situation, Ganga said, is very threatening to Guyana's economy as gold has been a key driver in recent years. "So with this decline it's going to have an adverse effect, not with respect to the exchange rate per say in the immediate future, but later down the road it will have the effect," he was quoted as saying.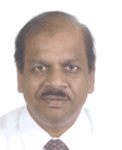 The report said Ganga opined that it is easy to conclude that the main causes for the decline are the "continuous decline in the price for gold, some amount of hoarding and the possibility of illegal export."
He contended, "There is a strong indication that indeed there is some level of hoarding."
Also on the panel were President of the Guyana Gold and Diamond Miners Association (GGDMA) Patrick Harding and consultant Edward Shields.
Shields said he would rather use the words 'holding on' as opposed to hoarding, GINA said, while adding that he took the view that the gold crisis has been brought on primarily by the low price of gold, and it caught everyone off guard.
"We have to accept there is a crisis, and we have to look to see how best one can survive this. It will not go away until such time the price of gold increases and until we start to get good return. It is high risk business and this is because if you're successful you get good return, at the present moment you are not getting good return," Shields said.
He said he believes that well-off business owners and some dealers are holding on to their production in anticipation of better days. He said he does not believe this is so for most small and medium scale miners.
GINA said Harding was also of the view that the falling gold price is a main contributing factor to the problem the gold industry now faces. He, however, added that many miners were forced out of operation because of the current situation with the falling gold price.
"One of the things we look at is the amount of dredges that are registered. It doesn't mean they are all working, maybe they are selling gold outside, but certain causes include the price, cost of production; so the miners are finding it very difficult to stay in business and are leaving," he said.
Harding also pointed out that the cost of staying in business is very high.
"Equipment [companies] are taking back equipment, miners are giving back equipment, in addition miners are complaining that they don't have proper lands to work, when the price was high, it's difficult for them to survive," he explained.
Harding said while all stakeholders have reached consensus that there is a crisis in the sector the relevant bodies have agreed to meet miners' call for better lands to work on.
Around the Web