The body of one of four fishermen missing after an alleged pirate attack in Suriname waters washed ashore yesterday at Mahaicony and the police say they want to speak to the captain of the vessel that the men were aboard.
The body of 41-year-old Andrew Gopie called 'Butt' of Annandale, East Coast Demerara was found by a search party, formed by the families of the men and police, yesterday as they scoured the Mahaicony foreshore area searching for clues. The captain of the boat, Feroze Hack, is in Suriname assisting the authorities there with the investigation.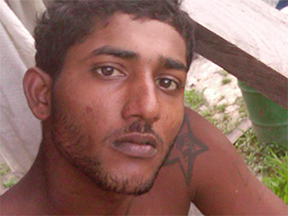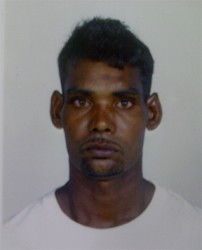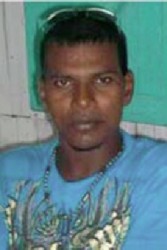 Since the men were allegedly tossed overboard in the Corentyne River, sources say it is highly improbable that one of the bodies would wash ashore now at Mahaicony. The boat that the men were in was found at De Hoop, Mahaica on Monday. Sources say it would appear that whatever calamity occurred would have been somewhere near this area and not in Surinamese waters.
Still missing are Vinesh Drunarine called Dinesh or Monkey Brain, 24, of Uitvlugt, West Coast Demerara, and Raymond Gomes, 37, and Chandrapaul Jallim, 19, both of Recht-door-zee, West Bank Demerara.
"The investigation is still very much open at this time but we are seeking to have the captain brought to Guyana…he is very much a person of interest," Crime Chief Leslie James told Stabroek News last evening.
Relatives of the four fishermen in separate interviews with Stabroek News have questioned the story told by Hack – who is the sole survivor of the hijacking – via the boat owner Deochand Bharat. The families maintain that there are several inconsistencies in the story.
The five-man crew left the Meadowbank Wharf on July 5th and after three days of fishing in Suriname waters went missing.
The Captain of the boat had told the owner of the boat that the crew was allegedly attacked by pirates at night. He said that the pirates tied them up with rope, and relieved them of their cargo and possessions before transferring them to the pirate boat and leaving the other boat to drift.
Further, the relatives said that the man stated that the crew was then taken deeper into the Corentyne River, where they were blindfolded and tossed overboard with only Hack, of Lusignan, surviving.
However, he remained in Suriname and is said to be assisting with investigations there.