Words – Desilon Daniels
Pictures – Arian Browne
It was a day of national celebration when hundreds turned out yesterday to observe the 176th anniversary of Emancipation at the National Park.
The African Cultural and Development Association's annual Emancipation Festival drew not only persons of African ancestry but also persons of other races. Regardless of ethnicity, most persons were clad in festive African garb ranging from the simple head-wrap to the full dashiki.
As the day progressed, the throngs of persons quickly grew to encompass the park. Each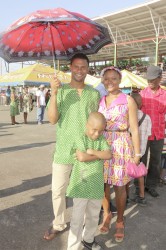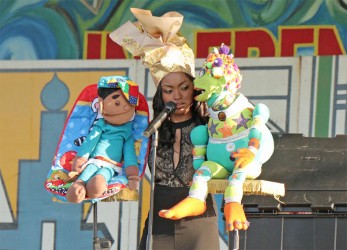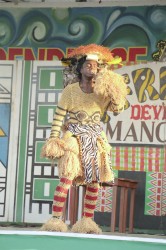 step offered a new smell: conkie, metemgee and cookup while every turn played a different song.
Bob Marley seemed to be the musician of choice as persons stood nearby music systems and swayed along to the tunes.
Patrons strolled casually from booth to booth as exhibitors turned out in their numbers as well and displayed African craft, history, food, and jewelry.
One man, specialising in "ital" dishes, eagerly served the handful of persons gathered at his stall.
As he carefully placed a cucumber slice on top of the food, he said genially to his customer, "you look like a man that does want two," before adding another slice to the pile.
On the National Park's tarmac, a completely different scene was transpiring. While the section holding the booths was almost idyllic, the tarmac held high-energy entertainment for its visitors.
Drummers' hands were a complete blur as they enthralled each person that heard their music. For hours, the pounding struck a chord within everyone present.
Soon after 3pm, the formal programme got underway with the Hello Africa Parade accompanied by the drumming of the Buxton Fusion Drummers.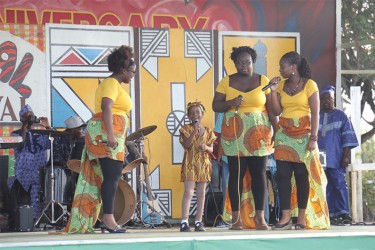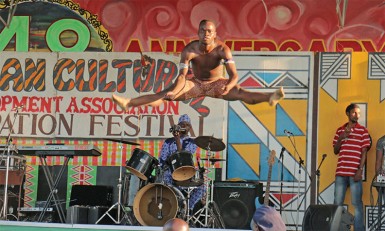 Dressed in a myriad of colours, performers made their way on to the tarmac, cheered on by patrons.
Even as the sun began to set, more persons were seen entering the park to join in the day's festivities.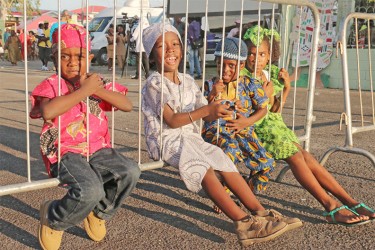 Around the Web