President Donald Ramotar on Saturday told residents of Wakapau in Pomeroon, Region Two that the PPP/C government needs their support to continue with the transformation of the country and he pilloried the opposition.
GINA said that Ramotar told the  community of the obstacles faced by the government in pursuing its development agenda, the key one being what he described as the Opposition's 'anti-development' stance against such projects as the Specialty Hospital and the effort to have hydro-power in the country. He stated that the Opposition is only looking after its own political agenda at the expense of the country.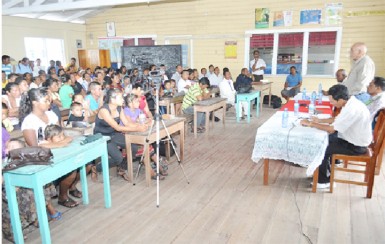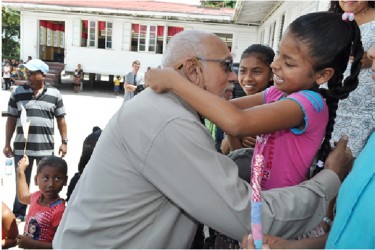 "They want power so bad that they do not care if they hurt the ordinary people of our country," the President charged.
He also argued that the Opposition has the advantage of having the country's two main private newspapers on its side
"That is why they will never like us. That is why they will never write anything good about us in the paper because of this different interest that they represent," the President said, according to GINA.
Adverting to the sums being spent on education, Ramotar said Government has also afforded access to enhanced education through the provision of better facilities, teacher training, computerisation in schools and homes, and building greater capacity in science and technology.
He told the residents that the PPP/C needs their support to carry on the transformation of the country.
The president also handed over a boat engine to the Toshao of Wakapau, Lloyd Perreira.
Around the Web