The Alliance for Change submitted its no-confidence motion against the government to the Clerk of the National Assembly, Sherlock Isaacs this afternoon.
Vice-Chairman of the party, Moses Nagamootoo signed the motion as the proposer minutes to 14:00 hrs, prior to the party's Treasurer, Dominic Gaskin and General Secretary, David Patterson submitting the motion at the Clerk's office around 14:30hrs. AFC MP Cathy Hughes seconded the motion.
Nagamootoo said that last evening he spoke with Leader of the Opposition, David Granger at which point the AFC made it clear that the motion was being submitted either today or tomorrow.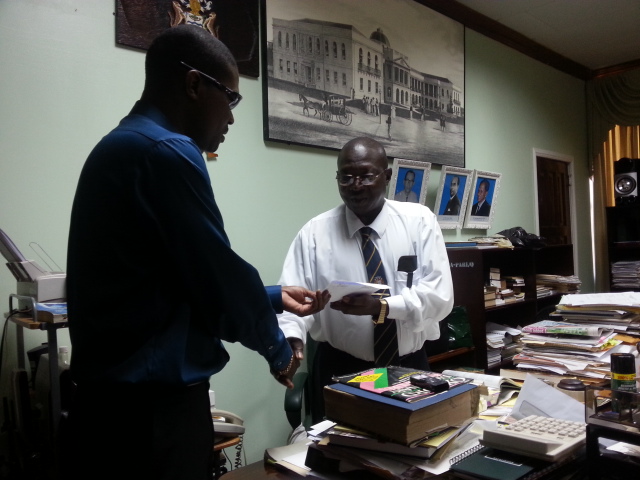 Gaskin told Stabroek News that yesterday it was decided by the AFC that the motion would be submitted today. He said that it was always the intention of the party to have the motion submitted prior to the Parliamentary recess which is set to commence on August 10.
The clerk will now have to rule on when the motion can come up for debate. If passed the motion of no-confidence will trigger fresh general elections.
A statement from the AFC this afternoon said  the party "having received confirmation of support for this motion from A Partnership for National Unity (APNU) would hope that the motion would be debated in the new October 2014 parliamentary session."
Around the Web