Leslie Thomside, the brother-in-law of the woman mauled to death by his pit bulls on Tuesday, has been hospitalised after complaining of feeling unwell.
Thomside, taken into custody the same day that Jo-Ann Carter was killed, is now an admitted patient at a city hospital under police guard, Crime Chief Leslie James said.
James told Stabroek News that Thomside, who was in police custody since Tuesday assisting with investigations, was taken a city hospital by police ranks.
A relative told Stabroek News that Thomside had been crying out for chest pains. She speculated that it might be hypertension.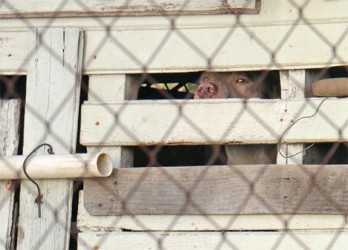 That relative further mentioned that a post-mortem examination will be done on Carter's body after a veterinarian confirms that the bites were indeed from the two dogs. James said the examination will be done by the end of the week. He added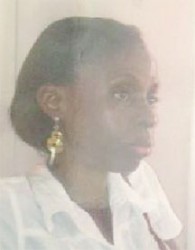 that the investigations are still in progress.
Carter, 51, was found shortly after Thomside arrived at their Lamaha Springs home and met his dogs with blood on their maws. He was confronted with the woman's motionless body in a pool of blood, and riddled with bites, in a kneeling position on the steps of her apartment. The dogs are currently locked in their kennel at the residence.
Around the Web