Following a failed early morning bombing attempt on her home, acting Town Clerk Carol Sooba is now fearful for her life and those of her relatives.
At about 1:30am yesterday a Molotov cocktail, commonly known as a "channa bomb," was thrown into Sooba's Duncan Street premises.
In an interview with Stabroek News, Sooba said that although the device failed to ignite, it scorched the side of her home as well as damaged the glass windows of a security hut. She added that a PVC water pipe had also been broken.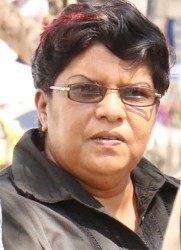 "I was in my home when I was alerted by a loud slam and heard what sounded like broken bottles. Then I heard the guards shouting out, 'Fire! Fire!'" Sooba said. She recalled that the bomb was "brightly lit".
"We were scared because if it had gotten inside of the house we don't know what might've happened," she further said. Sooba explained that the City Constabulary and the police were informed and promptly responded. The woman, who lives with her niece and elderly mother, said that the ordeal was a harrowing one.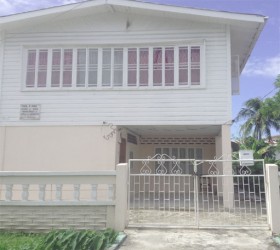 "It's scary; I have to be cautious. I expect them to come again; if they went so far, they might become more desperate," she opined. She continued, "I have to deal with my security because it's not only a threat to my person but also to my family."
The attack came after a number of recent death threat calls, Sooba said. The caller, she went on, was anonymous and she is trying to keep an open mind on just who it might be.
"I have to have an open mind because it's very obvious from the negative situation at the City Hall that even people from the public have been hurling threats at me in full view of the security forces," she said before adding, "For this incident, I cannot know where it's coming from, so I cannot think in a vacuum."
According to a police press release, investigations are still in progress.
Sooba several months ago had a special security guard assigned to her.
Around the Web