The Ministry of Health yesterday joined with Guyana Help the Kids (GHTK) and the Kissoon family to inaugurate the Neonatal Intensive Care Unit (NICU) at the West Demerara Regional Hospital (WDRH).
The Government Information Agency said that the establishment of this unit is part of a project by GHTK which is a registered Canadian charity headed by Dr. Narendra Singh to ensure safer delivery for mothers.
GINA said that it is the fourth of its kind and is fully equipped with incubators, open care warmers, infant ventilators, CPAP machines, IV and syringe pumps, phototherapy lamps (LED & Fluorescent), monitors, transport incubator, oxygen & humidity therapy devices, and aerosol medication devices along with many others.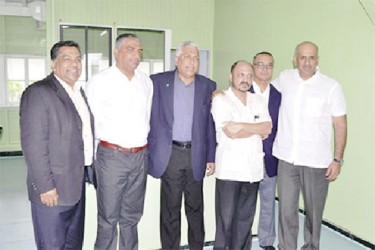 The project focuses on the five main hospitals, Georgetown Public Hospital Corporation (GPHC), New Amsterdam, Linden, West Demerara and Suddie hospitals as a survey showed that they account for 85% of new born babies in the country.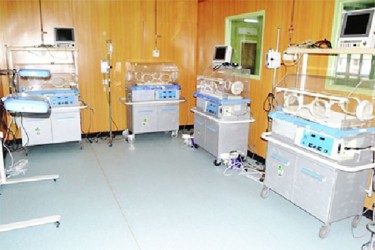 The GPHC saw the establishment of a 24 -bed level NICU and the project then moved to the New Amsterdam and Linden hospitals.
Speaking at the ceremony, Singh said that in September 2013, Dr. Clive Bowman and Dr. Seepersaud Chatterdeo were the first two persons to write the Guyana Paediatric Residency Licensing Exams. In addition, he pointed out that 11 nurses graduated under the Neonatal Nurse Training programme last year while 17 are in training.
Singh added that by 2016-2017, the Government of Guyana will eventually take up complete ownership of this programme. According to GINA, he said that by this time all the units will be up and running.
GINA said that Dhaman Kissoon, who works along with his siblings to raise money for the needy disclosed that over the past 15 years, they have raised nearly half a million Canadian dollars through golf tournaments. They donated CDN$15,000 towards the establishment of the unit.
GINA said that the NICU at the Suddie Hospital, Region Two is expected to be commissioned tomorrow.
Around the Web