The Guyana Defence Force today said that operators of nine fishing vessels felt the brunt of law enforcement when its Coast Guard, in collaboration with the Ministry of Agriculture's Fisheries Division conducted a joint maritime patrol, along Guyana's coast from Port Georgetown to Anna Regina in the Essequibo, on Wednesday.
A release from the GDF said that breaches of the law included not having a vessel registration and fishing licence on hand, operating a vessel that was not licensed for fishing, having an expired licence, and the illegal use of Anchor Seines.
The GDF said that those found to be operating a vessel not licensed for fishing had their fishing lines confiscated, while operators who hadn't their licences on hand or were in possession of expired ones received warnings and were instructed to put their affairs in order. The illegal anchor seines were cut loose from the vessels of those operators using them and discarded in the sea.
Coast Guard Commander, Gary Beaton explained in the release that the joint patrol was undertaken following the receipt of information, which indicated that a number of operators of fishing vessels were using the illegal anchor seines. He added that drifting seines rather than anchor seines were permitted and use of the latter was in direct contravention of the Fisheries regulations.
"The Coast Guard is an enforcement agency, and, once called upon by the relevant agencies to provide support, will collaborate to ensure that operators of vessels plying any of Guyana's waterways comply with the laws and regulations in force. When Fisheries said they needed assistance to address the reported issues, I advised that it had to be a joint patrol," he said. "The Coast Guard does not have the authority to discard the seines of operators and therefore that was something that had to be done, by the Officer from the Fisheries Division of the Ministry of Agriculture. In instances where breaches of Maritime Laws occur, the Coast Guard will first issue a warning. Thereafter, transgressors are exposed to more severe penalties as the Law stipulates."
During the patrol, the release said that no incidents of piracy were reported. Other exercises are being conducted in the waterways and along the coastland in order to ensure that maritime rules and regulations are being adhered to and that vessels are being operated in a safe manner.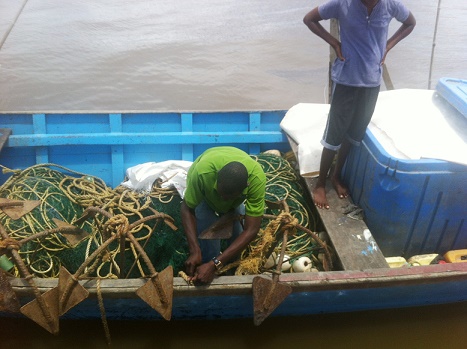 Around the Web