By Mario Joseph
A security guard was killed and another wounded when they came under fire at Hog Island, Essequibo River on Monday night and a couple have been taken into custody by police in connection with the shooting.
Rudolph Persaud, 51, of Hog Island was later pronounced dead at the Suddie Hospital, where his co-worker Roy Willliams, 21, of Port Kaituma, North West District, was admitted for treatment.
The circumstances surrounding the shooting were still unclear up to yesterday. Police, in a statement, said that at 9pm, Persaud and Williams, were walking along a dam at Northern Hog Island when shots were discharged in their direction. As a result, Persaud was hit to his abdomen and neck, while Williams was shot to the chest.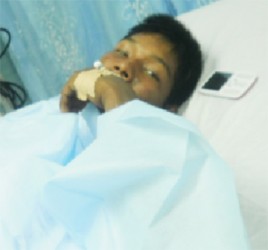 Police said a man and a woman have been arrested and are in police custody.
Speaking to Stabroek News yesterday from his bed in the Suddie hospital, Williams recalled that he and Persaud were consuming alcohol on the River dam.
"We went drinking on the dam. It was just the two a we and then we lef to go home."
The man who works on a fishing boat to earn his living said that before they left, a boat piloted by a man docked close by.
"Was two man and one a dem come to ask me for me boss man and I tell he that he ain't deh hay and he start shooting up. Rudolph fall down and then I fall down and me ain't know nothing after dah."
The shooting took place in front of their boss' home near the edge of the island.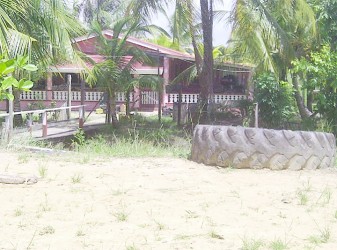 There was speculation yesterday among island residents and speed boat operators that the men were the victims of an attempted robbery. The men's employer is said to be part of a wealthy family of gold miners and interior shop owners. Both island residents and boat operators said the place was robbed sometime before and the family has been the victim of similar attacks as well.
One of the men's co-workers, Mark Carmichael, 46, who is a labourer at the property, recounted that it was just like any normal night before the shooting. He said he had had dinner with the boss and his wife and afterward they sat on the verandah and talked. He said they were the only occupants of the house at the time.
Carmichael said that Williams was in the yard at the time and saw Persaud, whom he subsequently went to meet on the nearby dam. There, the two sat on a large tractor tyre and drank.
Soon after, his boss went to sleep, leaving Carmichael on the verandah to retire for the night. Carmichael said he dozed off a little until he heard two loud gunshots.
He said he got scared, ducked to the ground and started to peep through the spaces in the verandah wall to see what was happening. He could not see because it was dark, with the only light coming from the moon.
He then heard a third gunshot. This time he saw Williams fall but could not see Persaud.
Carmichael said his boss then peeped through the window and asked what happened when another gunshot rang out.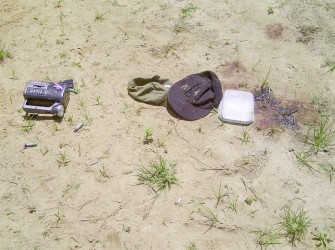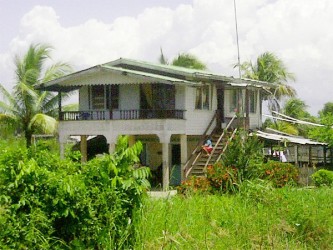 "I then hear a boat engine start so I crawled on the ground onto the front of the yard and shouted for Williams," Carmichael said. "Elroy (Roy) then asked for some water. So I look and I didn't see anyone so I rushed to him," he added.
He further said his boss and his wife then ran up the road to a neighbour's house, leaving him to lift Williams himself and bring him into the house. He said he didn't bother with Persaud because it was clear that he was already dead. He added that everyone then gathered at the neighbour's house, from where his boss called the police, who came from Parika and Wakenaam.
Neighbours and Carmichael all agreed that Persaud and Williams were humble and kind people. (Additional reporting by Kenesha Fraser)
Around the Web