John Hetsberger, 18 years, of Duke Street, Kingston, Georgetown, appeared today at the Sparendaam Magistrate's Court before Magistrate Alex Moore charged with murder committed on Jennifer Ann Mendonca on August 08, 2014, at Plaisance, ECD.
He was remanded to prison until September 13, 2014.
Fifty-seven-year-old Mendonca, was found dead in her Plaisance home with her hands bound and her mouth duct taped last Friday.
A source close to the investigation stated that murder may have been the motive, while observing that only two "measly" gold chains were taken.
When she was younger, Mendonca had presented flowers to Queen Elizabeth during her visit to Guyana in 1966.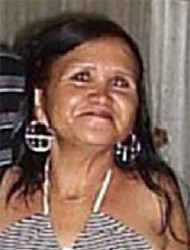 Around the Web