Between June and September, there were seven fatal accidents which claimed the lives of motorcyclists and Chairman of the West Demerara Road Safety Council Sahab Hack says that a culture, which includes disregard for the traffic laws and the use of helmets not recommended for bikes, is to blame.
Hack, during an interview with Stabroek News, called on drivers to change their driving culture in order to reduce the fatality rate.
Speaking about the behaviour of bikers in Region Three, Hack said that bikers often claim police harassment when pulled over for not wearing a helmet. However, he said if citizens are serious about reducing the rate of road fatalities, in the case of bikers "they need to use the correct helmet" and obey the traffic laws. He reported that motorcyclists are increasingly wearing bicycle helmets, which he said is dangerous.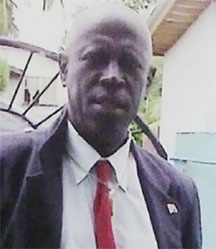 There has been an increase in road accidents this year in Region Three and as a result Hack said the council is putting up road signs and is currently conducting road safety talks at schools in an effort to educate both students and their parents. "We have to adopt defensive driving," he said, explained the need for drivers to be careful, cautious, courteous, and considerate and having common sense on the roadways.
When asked whether he believed that traffic ranks are doing enough, Hack said that ranks available on the roadways are doing their job but noted the strain on the Traffic Department due to the understaffed Guyana Police Force. "We have to be responsible citizens," he stated, before adding that the police are not responsible for the choices drivers make on the roadways.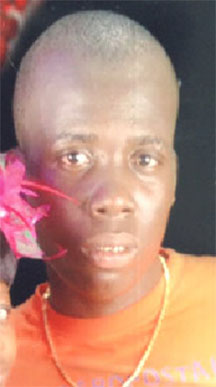 Additionally, Hack called on the media to assist in sensitising the public on the dangers of disregarding traffic laws. He said that rather than having a front page story about a road fatality, road safety messages can occasionally be highlighted in the news.
Biker Wallace Nurse, 58, of Lot 17 West Road Sparendaam, East Coast Demerara, lost his life after his bike slammed into the door of a parked car, on the East Coast Railway Embankment Road, in the vicinity of Goedverwagting, on June 19. Nurse's wife Jophel was the pillion rider and escaped without any serious injuries. She had told Stabroek News that she and husband were on their way home when the accident occurred. She further stated that Nurse was not under the influence of alcohol and that both of them were wearing helmets.
On July 24, 20-year-old Stephen Nelson was found in the trench along Carifesta Avenue, with his motorcycle close by. Reports suggest that the accident occurred while Nelson was racing with another motorcyclist. However, relatives were unable to confirm this scenario. It is unclear whether Nelson was wearing a helmet at the time.
University of Guyana (UG) employee Latchman Sukhdeo, 51, died after his motorbike collided with a forklift along Dennis Street, Campbellville, which severed his jugular. According to reports, the forklift truck was being operated by a staff member of Crown Mining Supplies, when Sukhdeo rode into it with his motorcycle, CE 6405. He succumbed to his injuries at a private hospital. It is unclear whether he was wearing a helmet.
On August 13, Suraj Chandradai, 35, died after his motorcycle collided with a goods van on the West Coast of Berbice. According to reports, the driver of the motor van claimed that he was heading east, when he saw the motorcyclist ride out of a street and collide with the van. Chandradai died while being attended to by doctors at the Fort Wellington Hospital. Chandradai might not have been wearing a helmet.
Ramesh Jaigopaul succumbed to injuries he suffered after being hit off his motorcycle by a bus along the Walton Hall Public Road, at Essequibo Coast, on August 25. He had suffered several concussions, damage to his lungs and a fractured pelvis. It was reported that Jaigopaul was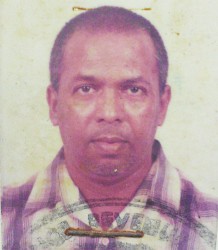 riding his motorbike when a bus heading in the opposite direction slammed into him. He was thrown off of the cycle and was later picked up and rushed to the Suddie Public Hospital. He too might not have been wearing a helmet.
Sunil Brijhuram, 21, of Vive La Force, West Bank Demerara (WBD), died after his motorcycle slammed into a parked car, at Goed Intent, West Bank Demerara. It is alleged that Brijhuram and Joshua Higgins, 18, were riding at a fast rate when they lost control. Again it is not clear whether
they were wearing helmets.
The most recent biker to die was Royshan Cook, 21, of Crane Housing Scheme, West Coast Demerara. He was struck down on September 28, around 8.40 pm as he made his way home from work in Parika. Cook was riding a motorcycle when he collided with two motor vehicles. He sustained injuries about his body and was taken to the West Demerara Regional Hospital, where he was pronounced dead on arrival.
An effort to secure a comment from the Guyana Police Force's Traffic Department proved futile. When the Department was contacted, the acting Traffic Chief, through a rank, said that he could not speak to the media.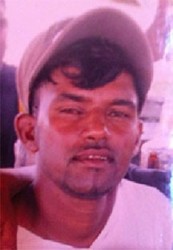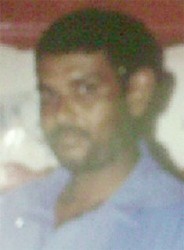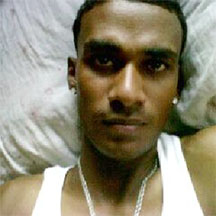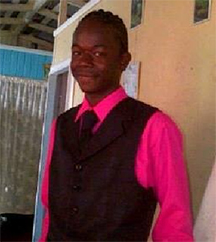 Around the Web