Yesterday, 32 new members of the Cuban Medical Brigade were oriented on their posts in health care facilities countrywide, GINA said.
At the orientation ceremony which was held at the Regency Hotel, Hadfield Street, Minister of Health Dr. Bheri Ramsaran stated that Guyana shares an old relationship with Cuba, which was further strengthened in 2006 when a team from Guyana headed by Former President Bharrat Jagdeo visited the island. Following discussions, Guyana was given the largest assistance from Cuba in the area of medicine with hundreds of scholarships, GINA said.
Ramsaran noted that the largest concentration of Cuban doctors has over the years been based at the diagnostic centres and the Ophthalmology Hospital. However, these individuals are now deployed countrywide, GINA said.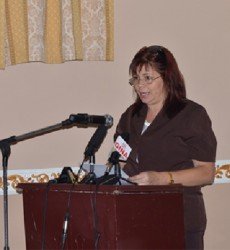 In addition, he also noted that the stipend is small but constraints have to be taken into consideration as the Ministry is working on increasing it.
Dr Midalys Otero Hernandez, Director of Cuban Medical Brigade noted that Guyana has 170 doctors from Cuba.
She added that the relationship the two countries share has been longstanding and offered that it will continue for even a longer period.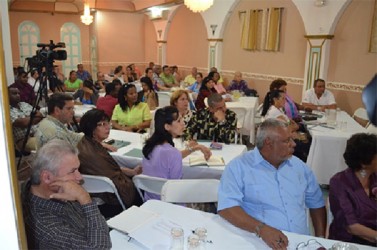 Around the Web