Rajesh Roopnarine, the man who allegedly caused the death of one of his workers after setting his mining camp on fire, has been charged with murder.
Roopnarine, 45, of 12 Alliance Road, Timehri, was arraigned yesterday in Georgetown before Magistrate Ann McLennan for the murder of David Campbell.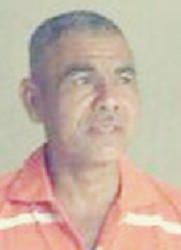 It is alleged that he committed the crime on December 6th, at Mabura. No other details about the crime were related to the court.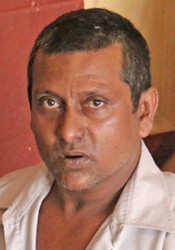 Attorney Peter Hugh, who represented the accused, said his client is involved in a logging business and is also a father of two.
Roopnarine was remanded to prison until December 17, when the case will be called at the Linden Magistrate's Court.
Campbell, 49, of 180 Hyde Park, Timehri, was hospitalised after being burned at the camp and succumbed in the Burn Care Unit of the Georgetown Public Hospital Corporation (GPHC) on Saturday.
According to the man's nephew, Jason Persaud, he along with Campbell and two other individuals were in the camp when his employer, who was drinking, asked them to push a tractor.
After the men refused, the employer said to them that if they would not help him, he was going to help himself. He then allegedly set the camp on fire.
Around the Web