Amin Bouyea, 13-year-old who was knocked down by a police truck on Sunday, is recovering but his mother says police are yet to charge anyone because they are waiting on her son to give statements.
Bahati Bouyea said the reason given by the police Alberttown Police Station for delaying their investigation is ridiculous since there are other witnesses to the accident.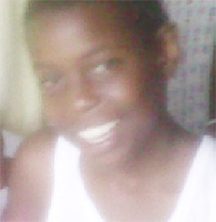 Amin was struck along Regent Street on his way to church.
Bouyea said he is talking but he does not remember the accident.
She added that she is expecting justice for her son's pain and suffering and she hopes to be compensated for her expenses, which are about $200,000 so far.
The boy had suffered broken bones in his right arm and a collapsed lung due to the accident. The mother said surgery must be performed on his arm before it can be placed in a cast.
The woman said the police's half-hearted attitude caused her to lodge a complaint at Police Headquarters, Eve Leary and she was told by a senior policeman that if the police failed to do their duty within the next two weeks they will be dealt with accordingly.
Around the Web