Sonny Ramdeo, owner of the now defunct EZjet airline, is still battling for a reduced sentence for his wire fraud conviction, arguing that there was little or no loss in the case and that a hearing should be held to establish this as fact.
Ramdeo, who was due for a sentencing hearing in a West Palm Beach Division court on Wednesday, may still have a chance as Judge Kenneth A Marra has reserved his ruling on a motion filed by him to have his guilty plea set aside based on the violation of his plea agreement. Alternatively, Ramdeo asked for an order instructing the government to immediately turn over all of the discovery of material information about "actual loss" so that he could litigate the issue as all parties expressly contemplated at the plea hearing.
The judge has also indicated that the next sentencing hearing would be held on a date to be set.
In another motion that was filed hours before the sentencing hearing, Ramdeo, who represents himself, moved to have the continuance of all restitution hearings for 90 days as recommended by the probation department. He stated he has not yet received the records identified in the other motion in which he attempted to have the guilty plea set aside.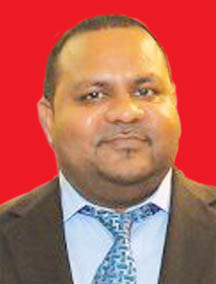 Ramdeo, who has been in jail since he was held in late 2012, argued that he will show at the hearing, using both photographic and documentary evidence, that there is "probably no actual loss in this case and restitution is improper." He, however, still lacked the records and documents to show the exhibits and as such cannot "completely defeat the government's claims." He asked for the matter to be continued so as to allow him time to continue to seek the records.
But this motion was denied by the judge.
Apart from denying the motion the judge also reappointed David Pleasanton as counsel on record for Ramdeo.
In October last year, Ramdeo had pleaded guilty to wire fraud and he was scheduled to be sentenced in January this year, but two months later he recanted the plea on the grounds that he was not properly represented by counsel. Judge Marra had then accepted the change and appointed a public defender to represent Ramdeo.
The indictment against Ramdeo states that he wired money into his accounts that was to have been used to cover payroll taxes for Promise Healthcare and 11 of its hospitals, for which he was payroll manager. He was charged with forming two companies, PayServ Tax and EZjet GT, to receive the money, prosecutors say. Ramdeo faces up to 20 years in prison and a fine of US$250,000 or greater on each conviction.
Around the Web