Guyanese Sir Ronald Sanders has withdrawn from the contest within the Caricom region for the candidacy for the position of Secretary-General of the Commonwealth.
According to a Trinidad Express report, the withdrawal of Sanders, Senior Research Fellow at the Institute of the Common-wealth, University of London, leaves two nominees from the region—Trinidad's Planning Minister Dr Bhoe Tewarie, who has been nominated by his government, and Dominica-born member of the Britain House of Lords, Baroness (Patricia Janet) Scotland, a former Attorney General for England and Wales.
The report said Sanders' decision was communicated to all Caricom Heads, as well as Caricom Secretary General Irwin La Rocque, by Prime Minister of Antigua and Barbuda Gaston Browne.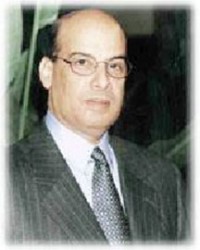 It noted Browne advised his fellow heads of government that his government's nominee for the post of Commonwealth Secretary-General did not want to be part of a "fragmented process," given the fact that Caricom had not been able to agree on a nominee for the post.
In a letter to Browne, Sanders stated that while he was grateful for efforts to advance his candidacy, he was "deeply anguished" that despite majority support for him the region has not been able to settle on one candidate.
"To be successful, the region must have a single candidate and should not delay any longer its entry into a campaign that has (been) already started by others. I have no wish to be part of a fragmented process in the Commonwealth Caribbean at a time when our need for unity is so urgent in our own interest. Therefore, I have decided to withdraw my name from contention within the Caribbean for the post of Commonwealth Secretary-General," he wrote.
Browne, reacting to Sanders' decision, said he agreed with the "principled position" that he had taken.
"As I told colleagues at the caucus of Heads of Caribbean Governments in the margins of the Cuba-Caricom conference on December 8, I believe that the region has delayed too long on this matter, and further delay is inimical to the regional candidate's chances," he was quoted as saying in the report.
"Therefore, notwithstanding the majority support for Sir Ronald and in full support of the principled regional position he has taken, my government hereby withdraws from the process," he added.
Around the Web