A No. 72 Village man died on Saturday morning whilst being transferred to the Georgetown Public Hospital for attention after he was involved in an accident on Friday evening.
Shaun Alexander Lakeram, 20, of Lot 21 Section 'B' collided with a motor car while he was on a motorcycle on the No. 74 Village, Corentyne Public Road at around 18:30 hrs. Stabroek News understands he was travelling home when the accident occurred.
Investigations have revealed that the vehicles were travelling toward each other when a grey motor car turned into a street and Lakeram swerved and collided with the vehicle.
His father, Jerry Lakeram, owner of Jerry's General Store of No.72 Village said he was in the city when he received the message from his wife. He said his son was riding a scrambler 70 motorcycle which belongs to his cousin. He stated that he was told that after the crash, his son fell off the motor bike and was in an unconscious state. He added that persons on the scene picked up the man and rushed him to the Skeldon Public Hospital for medical attention. However, as his condition worsened he was immediately transferred to the New Amsterdam Hospital and a decision was later taken to rush him to the Georgetown Hospital. However, he succumbed around 2am while being transferred. Lakeram stated that his son sustained internal and head injuries.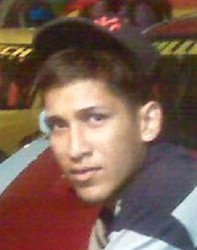 The father said that when he returned from the city he stopped at the New Amsterdam Hospital and observed the doctors working diligently to save his son's life and expressed gratitude. The driver of the motor car is in police custody assisting with investigations.
Shaun is survived by his two siblings and parents.
A post-mortem examination is expected to be conducted today.
Around the Web