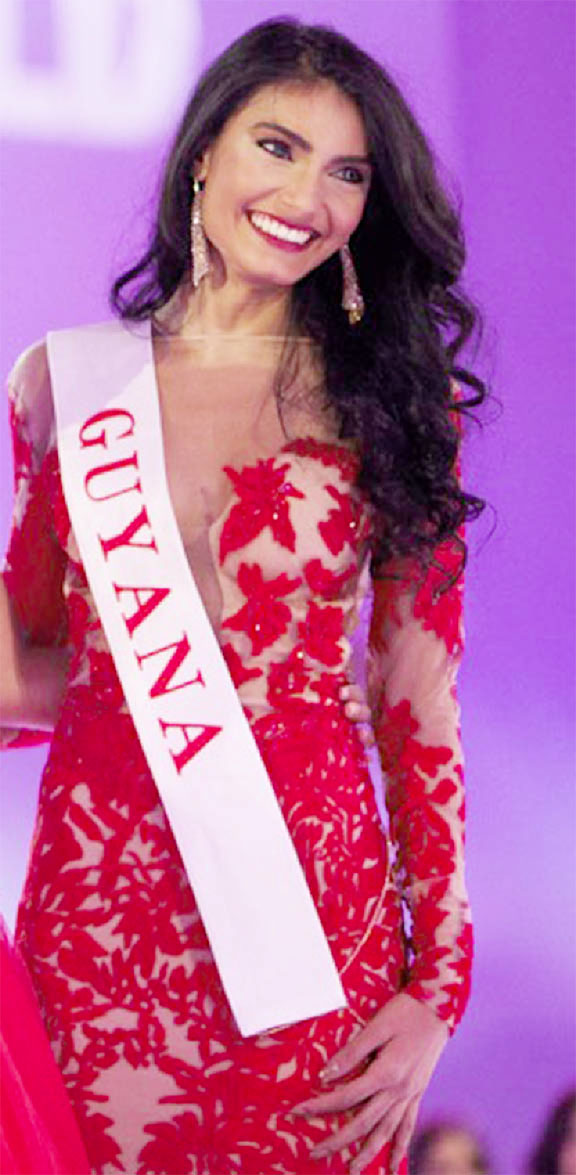 After more than four decades of not placing in the Miss World competition, 22-year-old Rafieya Husain yesterday did Guyana proud when she was named among the top ten in the contest staged in London.
The pageant was eventually won by Miss South Africa, Rolene Strauss.
While she did not advance further in the competition, Guyanese were still ecstatic about her achievement as most now following the pageant would not have been born yet when Nalini Moonasar was named 3rd runner in the competition way back in 1971. Since then it had been what some would describe as a drought for Guyana in the competition as no other queen was named a finalist even though it should be noted that there were many years when Guyana did not enter the pageant.
And for being the only contestant from the Caribbean to be named in the top 10,Husain was crowned Miss World Caribbean which means she will be under official contract with the Miss World organization whose representatives are expected in Guyana to support her beauty with a purpose project.
Hours after her performance, Husain in a short video posted on Facebook thanked those who supported her saying that she was still in "shock that I actually made top 10."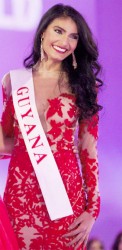 "It has been a whirlwind of mixed emotions, happiness, sadness but I am proud to say I am so happy to represent Guyana…," the Miss Guyana World said.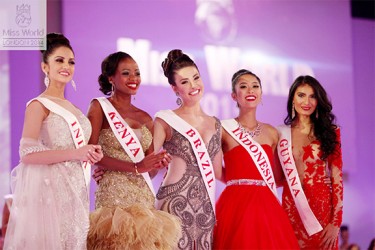 Expressing thanks again she noted that she could not have made it without support worldwide, revealing that she had been sick "but I did what I can do. I hope you guys are proud of me…"
In congratulating Miss South Africa, the Guyanese queen said the new Miss World queen now has the power in her hands to spur change which she has every confidence she would do
Husain was an automatic finalist when she became one of five contestants who won the Beauty with a Purpose prize which is awarded for the best charitable work the contestants are involved in. According to the Miss World organization, since this aspect became part of the competition, millions of pounds have been raised and countless hours of hard work have been carried out across the globe.
Husain's charitable work was based on domestic violence during which, according to media reports, she revealed that she was a victim of domestic violence in the past which made her do something about it. She also highlighted the story of 21-year-old Nazalena Natasha Houston who was brutally chopped by her husband resulting in one of her hands being severed and fingers from the others being sliced off. More tragically her two children were also killed in the incident.
In an interview with this newspaper after winning the Miss Guyana World crown, Husain had stated that she hoped to spread awareness and educate young people on the initial signs of domestic abuse in the form of dating violence. She believes that violence against women, men and children results from the use
of force or threats to achieve and maintain control over others in intimate relationships, and from societal abuse of power. She had promised to work with schools and foundations to design and fund innovative programmes to prevent dating violence and eradicate domestic violence.
Husain, who is working on her BA in Marketing at Marymount Univer-sity, had also said in that interview that being a pageant title holder is a job that requires hard work, dedication and determination, because you're no longer representing yourself but a group of people, a country and as is the case with her current crown, the prestigious brand of Miss World.
Guyana's best position in the Miss World pageant came in 1967 when Shakira Baksh was named second-runner-up. Others include Adrienne Harris, 5th runner-up, Pamela Lord, 3rd runner –up and Jennifer Diana Wong who placed in the top ten. Guyana began placing in 1966 with Umblita Van Sluytman who secured a spot in the top 15 and it continued every year thereafter until 1971 with Moonasar.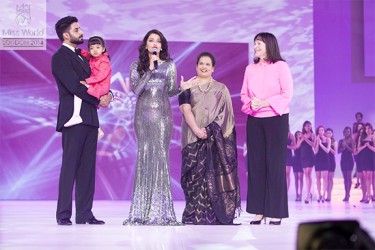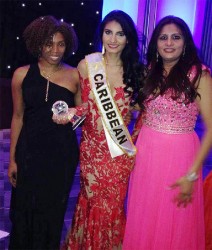 Around the Web