The woman who was chopped across her head, allegedly by her daughter's former paramour, succumbed to the injuries she sustained on Tuesday night at the Georgetown Public Hospital.
Nelawattie Isaacs, 37, was chopped last Thursday at Whim, Corentyne, Berbice, along with her 19-year-old daughter Serojini Isaacs.
On Monday, Ian Sarawati, 30, was charged with two counts of attempted murder when he appeared in the Whim Magistrate's Court before Magistrate Rabindranauth Singh. Yesterday morning, when he returned to court for report, he was further remanded after Police Prosecutor Sergeant Phillip Sherriff told the court that the victims were still hospitalized.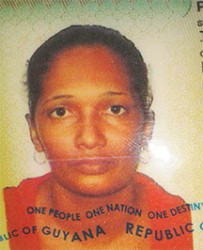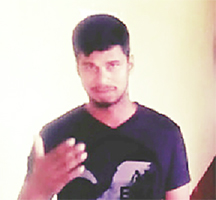 However, Kavita (only name given), Nelawattie Isaacs's sister, said they received the tragic news around 14:00 hrs yesterday. The sister said they had received a call from neighbours who went to visit Nelawattie. "They went to visit her but doctors told them she died last night [Tuesday] and then they called us…," she said. Her father was on his way to the hospital at the time and when he got there he confirmed the devastating news, she added.
Meanwhile, Kavita said, her niece remains in the hospital for counselling. "She was given discharge on Tuesday but [social workers] told the hospital they would like her to stay for counselling" she said.
Stabroek News understands that while Nelawattie was chopped across her head, Serojini was dealt several chops about her face and feet. A female relative who witnessed the attack ran to get help and male relatives responded and managed to arrest the assailant and hand him over to the police.
Serojini Isaacs had ended a four-year relationship with the accused three weeks ago. Nelawattie leaves to mourn her daughter and son, parents, siblings and other relatives and friends.
Meanwhile, a police source told Stabroek News that Sarawati, a fisherman, will likely be charged with murder on Monday.
A post-mortem examination is scheduled for tomorrow.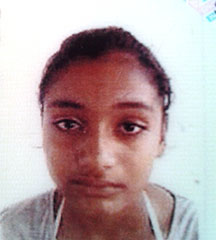 Around the Web