A logger is now on bail after denying that he wounded a co-worker.
The allegation against Stenrick Johnson, 42, is that on August 23, at Upper Berbice River, he inflicted grievous bodily harm on Wayne Reid.
Prosecutor Deniro Jones, who said the men worked together at the same place as loggers, had no objections to bail.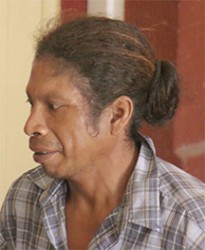 As a result, Johnson, who was unrepresented at the hearing, was placed on $75,000 bail. He is to make his next court appearance on January 16 at the Kwakwani Magistrate's Court.
Around the Web