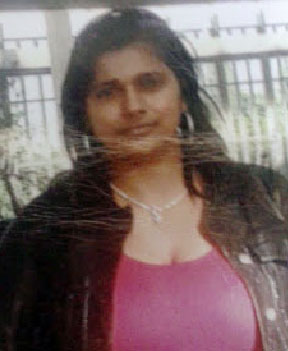 A Crabwood Creek mother of one was found dead on Thursday evening with stab wounds to her neck, sometime after she was involved in an argument with her reputed husband.
Dead is Mohanranie Udaraj also called 'Sherry', 28, of Lot 17 Grant 1780 Crabwood Creek, Corentyne, Berbice. Police are seeking her reputed husband Devendra Hansraj, who has since apparently gone into hiding.
Stabroek News understands that Udaraj was found lying in a pool of blood in an unconscious state. She was pronounced dead on arrival at the Skeldon Hospital.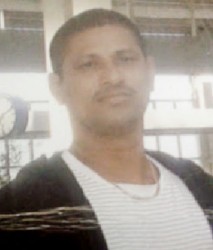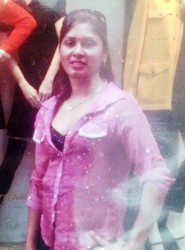 A post-mortem examination (PME) performed yesterday revealed that the woman died from the stab wounds to her neck. The PME was performed by government pathologist Dr Vivekanand Bridgemohan.
According to neighbours, at around 17:30 hrs on Thursday they heard the couple arguing, but they did not pay any attention since it was usual for the couple to have quarrels.
Landlord Zamaladeen Khan, 55, who resides at the bottom flat of the two-storey building, related that he was not at home at that time. He added that when he got home around 19:00 hrs, everything was quiet. It was not until later, as he was watching television that he saw liquid dripping from the upper flat. Upon inspection, he observed it was blood and suspected something was amiss. Khan said he rushed over to a nearby shop and made a telephone call summoning the police.
As he waited for the police to arrive, Khan said, he ventured into the upper flat. He said he saw Udaraj lying face down in a pool of blood, with injuries to her neck. He speculated that from her position, it seemed she was trying to exit the middle bedroom to seek help; her body was at the entrance to the room.
Meanwhile, neighbours said yesterday that Udaraj's reputed husband had probably gone to neighbouring Suriname. One person explained that the man, who is a boat captain, works mainly in Suriname.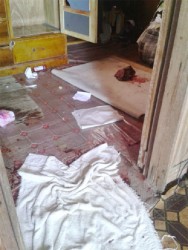 A source close to Udaraj told the media that the woman had travelled to the city on Thursday to conduct business for her seven-year-old daughter. According to the source, it was on her return that the argument started. The source said Hansraj usually behaved in a jealous manner towards her; he did not allow her to go anywhere or talk to neighbours.
Stabroek News also learned that the woman was a victim of domestic abuse. A police source revealed that sometime ago she had been stabbed in the abdomen and had undergone surgery. Other reports were made about her suffering from abuse, but when she was questioned she would decline to say anything. The police source said that on the last occasion when she was stabbed she said that thieves had gone into the house and stabbed her.
Police are seeking Hansraj as investigations continue.
Udaraj leaves to mourn her only child Riya, parents, sibling and other relatives and friends.
Around the Web