Businessman, Hilrod Thomas, 63, died on Saturday, a little over one month after his home located on Robb and King streets caught afire killing two of his daughters.
Thomas, who is the brother of former minister in the PNC administration Jeffrey Thomas, jumped from the burning building, after he was unable to save his trapped children. He sustained burns and injuries to his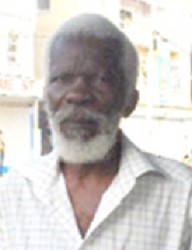 limbs and was a patient of the Burn Care Unit at the Georgetown Public Hospital Incorporated (GPHC) for over one month. The fire occurred sometime around 2 am on November 17 and also claimed the lives of Thomas's two daughters Theresa Rozario, 12, and Clarissa Rozario, 14.
Thomas and his two daughters lived in the top flat of the three-storey building, while other parts of the building were occupied by small businesses.
Around the Web