Former PNCR Leader Robert Corbin today paid tribute to the late President Desmond Hoyte and recalled the latter's last address in 2002 to the party's congress where for the first time he opened the door to power sharing with the government.
Corbin's reference to Hoyte's ground-breaking remarks on the 12th anniversary of his passing will be interpreted as a reaffirmation of the PNCR's quest for shared governance/power sharing as general elections loom.
Speaking at the Seven Ponds Place of Heroes where Hoyte's remains were interred, Corbin noted that in that 2002 address, Hoyte had said that it appeared that the time had come for an adjusted system of governance "– whether we call it "power-sharing", "shared governance", "inclusive governance" or any other name".
Corbin, who has kept a low political profile in recent years, noted that Hoyte has also said that Guyana must change to survive and that the PNCR had to transform itself to cope with the inevitable change.
Said Corbin: "In the presence of the crisis which Guyana faces, we can, perhaps, use this morning of reflection to heed those last words of Desmond Hoyte and be in the forefront of the
battle to bring about such change. In doing so, the PNC once again is being beckoned by History to ensure that a PNC Leader again rescues our Nation in a time of crisis."
Corbin also adverted to Hoyte's statement at the Congress that "if revolutionary thinking produces ideas and projects hitherto unfamiliar to us, let us nonetheless examine them keenly and, if necessary, embrace them bravely in a spirit of change. Change is as necessary a part of politics as it is of life. Those who do not change become dinosaurs, irrelevant and eventually extinct. If we do not adapt to new circumstances, new challenges and new responsibilities we cannot survive, much less overcome."
Corbin added "unfortunately those who now manage the affairs of our country have failed to take heed and, indeed, have become dinosaurs, completely irrelevant and will eventually be extinct."
The clamour for constitutional reform and a re-jigged form of government will increase the pressure on the minority PPP/C government which analysts say in the last 15 years has been implacably opposed to sharing power with the opposition in a formal arrangement. Analysts have said if the pending general elections produces a minority government, the call for the sharing of power would be difficult to resist.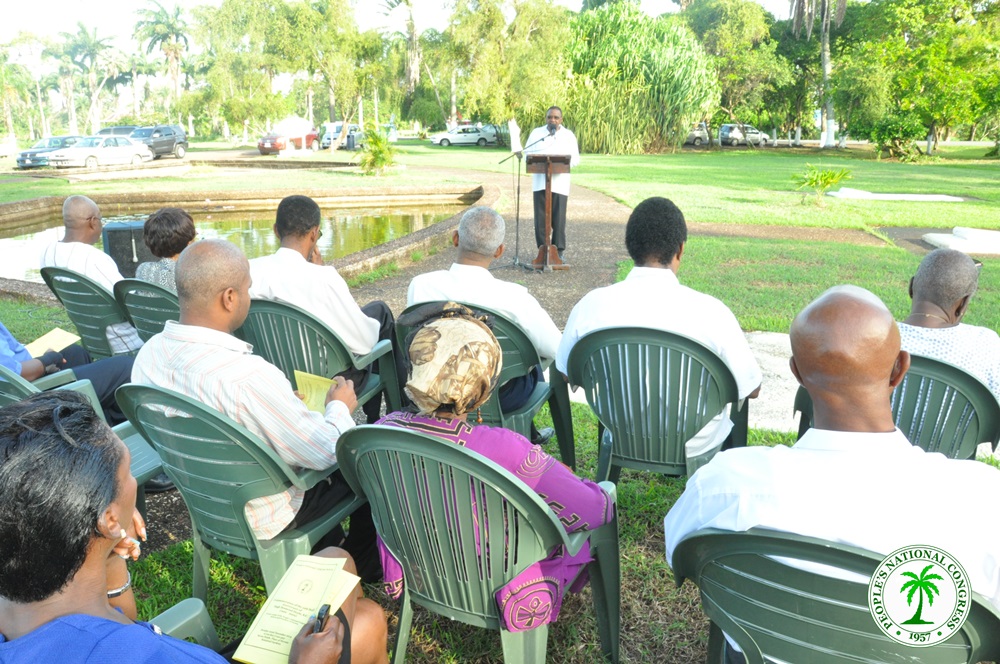 Around the Web