The driver who ran away leaving his car behind after he allegedly struck down three young men on Sunday morning at Providence, East Demerara, is still at large.
This is according to a senior police official who stated that the search is still on.
The man identified as Asif Khan from the West Demerara is still on the run after he allegedly struck down, now dead, 18-year-old Parmanand Deokaran also known as "Jonny" or "Rago", a welder of Success, East Coast Demerara and caused injuries to Davendra Mangal 20, of 27 Better Hope and Kayshawn Ramnarine 17, of 184 Good Hope Phase 2, East Coast Demerara.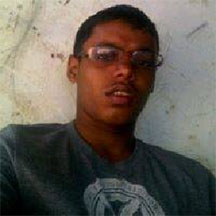 Ramnarine was discharged from the hospital on Monday with a broken arm and leg while Mangal remains a patient at the Woodlands Hospital nursing a head injury.
According to reports, the three men were standing on the roadside trying to flag down a taxi while their friend Nicholas Veerasammy, 15, was sitting on the Princess Hotel Bridge. Veerasammy later saw a car PRR 555, knock the trio into a nearby trench.
Around the Web