A partying jaunt ended in a smash up at Tempe, West Coast Berbice, killing a young woman and injuring three other persons.
Cindy Singh, 24, of Diamond Housing Scheme, East Bank Demerara was killed in the accident after the car she was in crashed into a utility pole early yesterday morning. Her boyfriend, Ryan Richards, 19, also of Diamond, who was said to be under the influence of alcohol, sustained broken limbs. Their two friends, Ryan Hookumchand, 25, and Tricia Ross, 35, were also seriously injured.
According to reports, the four friends had left a family reunion in Mahaica, to go partying. The next day around 5 am, their car slammed into a utility pole at the side of the road.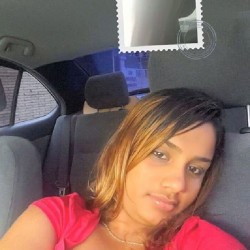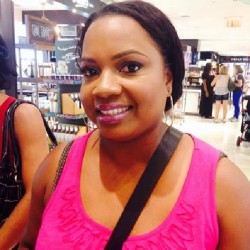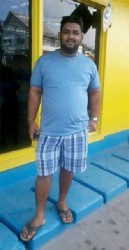 Ross's relatives were the first to arrive at the scene and her unconscious body was removed from the wreckage out by a cousin.
Singh was also removed and she was pronounced dead on arrival at the Fort Wellington Hospital.
Richards and Hookumchand are being treated at the same hospital, but Ross had to be rushed down to the Georgetown Public Hospital because her condition was listed as critical.
Family gathered at the city hospital, holding on to hope that she would survive. Some of them flew in a rage when she was taken for a CAT scan and no technician was present to perform it.
"You don't mess with people's life," one relative was heard saying, as a nurse was busing pumping oxygen into Ross's mouth.
Her mother Sandra Ross told Stabroek News that the driver of the vehicle, Richards, was very drunk that morning. "If he know he was drunk why did he drive?" Ross said, stating that the four friends had left the reunion to go "sporting".
"I told Tricia to stop drinking and go back to church. Oh how I pray the Father would save her life. I don't want her to die," the woman lamented, adding that her daughter had recently opened a food café in Diamond. She said the young woman was a good mother and daughter.
Tricia Ross remains in a critical condition at the hospital.
The police are investigating the accident.
Around the Web