(Barbados Nation) Rum producers in Barbados and the Caribbean may have gained a reprieve from harmful American rum subsidies from an unlikely source – the United States Congress.
Reports indicate that among 55 tax breaks which were allowed to expire at the end of last year were controversial excise tax rebates to Puerto Rico and the United States Virgin Islands (USVI) from a tax on rum imported into the United States.
Indications were that while "in theory" the tax relief could be extended retroactively for this year, the extension would cost US$240 million and the 55 different measures would increase the United States fiscal deficit by about US$50 billion per year.
That's according to estimates by the Center on Budget and Policy Priorities, which said this would occur unless the tax breaks were offset with tax hikes or spending cuts elsewhere.
In 2013 the US Congress levied an excise tax worth US$13.50 per gallon on all rum produced in or imported to the US, and the money was transferred to allow rum producers in Puerto Rico and USVI to support their industries.
Before the December 31 expiration indications were that this programme, which dates back to 1917, would be smaller, since US law makers had announced the intention to reduce the amount transferred to the US territories to US$10.50 per gallon.
The rum subsidies were a major concern to Barbados and other Caribbean rum makers, reaching the highest levels of government and threatening to become a major World Trade Organization matter.
Financial losses
Last year, Prime Minister Freundel Stuart said the matter was one which needed to be resolved, otherwise rum producers here and in the region would suffer major financial losses.
"The Government of Barbados has had to take a stand on this issue, and under my instructions, the Ministry of Foreign Affairs and Foreign Trade communicated with the US government on this issue," he said.
"We are not going to relax our persistence on this issue – we do not intend to allow rum producers in the Caribbean to be so severely damaged by this market distortion which has resulted from these overwhelming, if I may use that word, subsidies being extended to producers in the US Virgin Islands and Puerto Rico."
The views were reiterated by the CARICOM Council for Trade and Economic Development (COTED), which issued a statement calling for an amicable solution to the matter.
COTED said it was "determined to seek a satisfactory solution to the matter of trade-distorting subsidies being granted to USVI and Puerto Rico rum producers that threaten the long-term viability of the rum industry in the Caribbean".
It added that "ministers agreed to explore all avenues to address this serious matter with the United States and other relevant parties".
In response, USVI Governor John de Jongh wrote regional leaders urging CARICOM governments to back down on their plans to take their ongoing rum dispute before the WTO.
He urged regional leaders to avoid the WTO, claiming that this could lead to a prolonged legal case that could also be divisive and difficult to win. He also warned that going to the WTO could "inflict damage on all of our economies".
Comments

(Trinidad Express) The treatment of persons at the Immigration Detention Centre is heartbreaking and inhumane says Khafra Kambon, chairman of the Emancipation Support Group.

(Trinidad Express) A magistrates' court employee charged with wasteful employment of the police after she allegedly made a false report that she was raped, appeared before a Princes Town magistrate yesterday.
TORONTO/MONTREAL, (Reuters) – The number of asylum seekers who illegally crossed the U.S.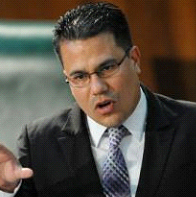 (Jamaica Gleaner) Decades of terrible fiscal policies, which have pushed Jamaica's debt burden to unbearable levels, have forced the country to seek alternative assistance, and set the platform for nations like China to partner with the island for mutual benefit, Senator Matthew Samuda has said.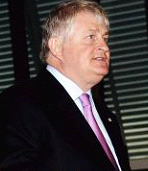 (Jamaica Gleaner) Digicel Group founder and chairman Denis O'Brien holds the largest stake in Deep Blue Cable, the new entity that aims to string the region with underwater fibre-optic cables.