(Trinidad Express) The bill for the December oil spills will cost state-owned oil company Petrotrin upwards of TT$50 million, vice president for exploration and production Jamaludin Khan said yesterday.
The breakdown will include TT$5 million in compensation to residents and fisherfolk in the affected communities along the south-western peninsula, TT$20 million to international oil spill-response companies brought in to help with clean up, TT$12 million to TT$15 million to pay for soils rehabilitation, mangrove clean up and residual polishing, and a TT$20 million fine to the Environmental Management Authority.
Khan, who spoke to reporters after his presentation on day-two of the Energy Conference, Hyatt Regency (Trinidad), Port of Spain, said the final estimate will be somewhere between TT$50 million and TT$55 million.
He said the company did not have any impairment contingencies for situations like oil spills, so the cost of the spill will end up coming out of the company's operating costs.
"In context, the total capital investment programme for upstream this year is somewhere in the region of TT$2.9 billion, so TT$50 million is in fact equivalent to one and a half wells we would have been able to drill in the Trinmar operations. It is a cost that is certainly not welcome, but in the context, it is something we have to manage, it is part of the operations we need to undertake.
It has been a challenge and continues to remain a challenge. This has unfortunately been an additional cost for us. In the context of everything, TT$50 million is going to hurt us but overall, as far as the cash generation is concerned our projects are sufficiently robust to take some of it… We would have preferred not to have paid this – we would have preferred not to have these incidents occur," Khan, who was also the company's oil spill-response incident commander, said.
The expectation, then, is that the company will be in a loss position for 2013/2014.
In mid-December last year, a series of eleven oil spills resulted in an estimated loss of 7,000 barrels of oil. To date, Khan said 4,343 barrels of oil were recovered: 143 barrels in the Pointe-a-Pierre area, and 4,200 in the La Brea beach area. He noted there was still an "unaccounted volume" but the company had done dive surveys off La Brea up to Pointe-a-Pierre and did not find any substantial deposits on the sea floor.
"We've done dive surveys from west to east and traversed the entire sea floor to see if there have been any accumulated deposits. We have seen small amounts but nothing of any substantial amount. The ocean is very dynamic and the currents will take it and because of the wave action – it's rough seas period – it breaks up itself. We would like to have recovered all of it because none should be in the environment but some of it should have been broken up," he said.
He added that the extent of the spill remained within Trinidad's borders, with the company receiving no notice from Venezuela that any material had been found in that country's waters.
Khan defended the company's response to the "crisis of national proportion", although he admitted the company made mistakes initially but worked quickly through them.
"If we look at this matter purely objectively and dispassionately, the first sighting (of leaked oil) was on December 17. Today is the beginning of February. It is definitely a testimony to the people of La Brea, the contractors and our employees to have achieved (clean-up) in the space of six to seven weeks. This is something no one can be fully prepared for. The National Oil Spill Contingency Plan prescribed certain things; we invoked it.
"What we have achieved in the last six weeks to reach here has been quite an achievement," he said.
In his presentation, Khan said oil spill response had commenced on December 18, with staging areas established on Coffee Beach, Carat Shed Beach and Point Sable Beach.
Initial clean-up involved manual and mechanical cleaning and scraping of the contaminated sand, and power washing oil-stained stones and rocks.
Containment booms were deployed both on beaches and in water, and intermediate catchment pits excavated for staged collection of oil. Contaminated material was bagged for removal from site.
The company collected 1,300 cubic metres of contaminated sand and oily waste; 100 cubic metres of debris; and 25 bags of oil stained plastic bottles.
Comments

CARACAS, (Reuters) – Venezuelan authorities yesterday arrested five members of a "terrorist cell" linked to self-proclaimed rogue Venezuelan helicopter pilot Oscar Perez, and killed several other militants during a shootout in a poor area outside Caracas.
BRUSSELS, (Reuters) – European Union officials have proposed removing eight jurisdictions from the blacklist of tax havens the bloc adopted in December, in what critics may see as a blow to its campaign against tax avoidance.
RIO DE JANEIRO (Reuters) – A Brazilian court yesterday ordered the world's largest iron ore miner Vale SA to repair environmental damages its operations caused in land belonging to a community of descendants of escaped slaves in northern Brazil.
(Trinidad Express) Three men were killed in Manzanilla, and Fyzabad and Arima on Saturday night.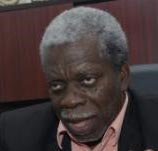 (Jamaica Gleaner) When president of the National Parent-Teacher Association of Jamaica Everton Hannam chose Fly Jamaica Airline to take him to Guyana for his annual end-of-year vacation, he could not guess the ordeal he would face.