ALGIERS, (Reuters) – A military transport plane carrying relatives of members of the armed forces crashed in eastern Algeria on Tuesday, killing 103 people, the private Ennahar TV station reported, citing "informed sources".
The plane crashed in a mountainous area in the Oum El Bouaghi province, about 500 km (300 miles) from the capital Algiers, the report said.
A senior military official told the official APS news agency that 99 passengers and four crew members had been on board the plane, but that the death toll was "yet to be determined".
Colonel Lahmadi Bouguern also said that bad weather and gusty winds were probably the cause of the crash.
The transport plane took off from Algeria's southern Tamanrasset province and was bound for the eastern city of Constantine, APS said.
Tuesday's plane crash would be the worst in Algeria since 2003 when an Air Algerie jet crashed shortly after takeoff from Tamanrasset, killing 102 people.
Comments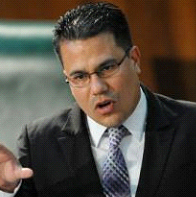 (Jamaica Gleaner) Decades of terrible fiscal policies, which have pushed Jamaica's debt burden to unbearable levels, have forced the country to seek alternative assistance, and set the platform for nations like China to partner with the island for mutual benefit, Senator Matthew Samuda has said.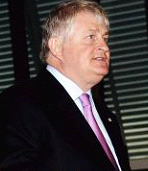 (Jamaica Gleaner) Digicel Group founder and chairman Denis O'Brien holds the largest stake in Deep Blue Cable, the new entity that aims to string the region with underwater fibre-optic cables.

CASTRIES, St. Lucia, (Reuters) – The prime minister of the small Caribbean country of St.
SANTIAGO,  (Reuters) – U.S. Vice President Mike Pence urged Brazil, Peru, Chile, and Mexico to break ties with North Korea on Wednesday, adding that "all options" are on the table with regards to the Asian state.
MARACAIBO, Venezuela, (Reuters) – Venezuela authorities are investigating the theft of animals from a zoo in western state of Zulia that were likely snatched to be eaten, a further sign of hunger in a country struggling with chronic food shortages.