(Barbados Nation) The workers' unions may not know the lay-off numbers, but the International Monetary Fund (IMF) surely does.
The IMF reported yesterday that Government had sent home 1 800 public sector employees so far and was on track with its economic stabilisation measures – despite postponing lay-offs from January 15 to 31.
"We've been informed by the authorities that approximately 1 800 people were let go . . . by January 31 and that the remaining 1 200 would occur by March 31.
A lot of these are coming from the public enterprises, not only from the central Government," IMF mission chief for Barbados, Nicole Laframboise, told journalists in a conference call from Washington, DC, yesterday, where IMF directors met to discuss Barbados' Article IV Consultation three days ago.
Describing Government's programme to retrench 3 000 workers as being important and "reasonably on track despite delay", Laframboise said the lay-offs were crucial to controlling the wages bill, which was one of the key line items Government would be able to control in the short term.
Comments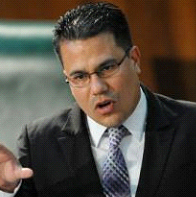 (Jamaica Gleaner) Decades of terrible fiscal policies, which have pushed Jamaica's debt burden to unbearable levels, have forced the country to seek alternative assistance, and set the platform for nations like China to partner with the island for mutual benefit, Senator Matthew Samuda has said.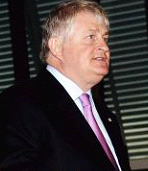 (Jamaica Gleaner) Digicel Group founder and chairman Denis O'Brien holds the largest stake in Deep Blue Cable, the new entity that aims to string the region with underwater fibre-optic cables.

CASTRIES, St. Lucia, (Reuters) – The prime minister of the small Caribbean country of St.
SANTIAGO,  (Reuters) – U.S. Vice President Mike Pence urged Brazil, Peru, Chile, and Mexico to break ties with North Korea on Wednesday, adding that "all options" are on the table with regards to the Asian state.
MARACAIBO, Venezuela, (Reuters) – Venezuela authorities are investigating the theft of animals from a zoo in western state of Zulia that were likely snatched to be eaten, a further sign of hunger in a country struggling with chronic food shortages.